The duo's debut LP is one of the year's best pop records
For over two years now, we've been hyping up Magdalena Bay – the Miami-born, Los Angeles-based duo whose shapeshifting, nostalgia-bending approach to indie pop has made them one of the most exciting up-and-coming groups around. We've heard countless one-off singles, a smattering of EPs and even a couple "mini-mix" mixtape volumes, and with each subsequent release, the duo of Mica Tenenbaum and Matt Lewin continue to level up their game. That all culminates today with the release of their long-awaited, highly anticipated debut LP Mercurial World.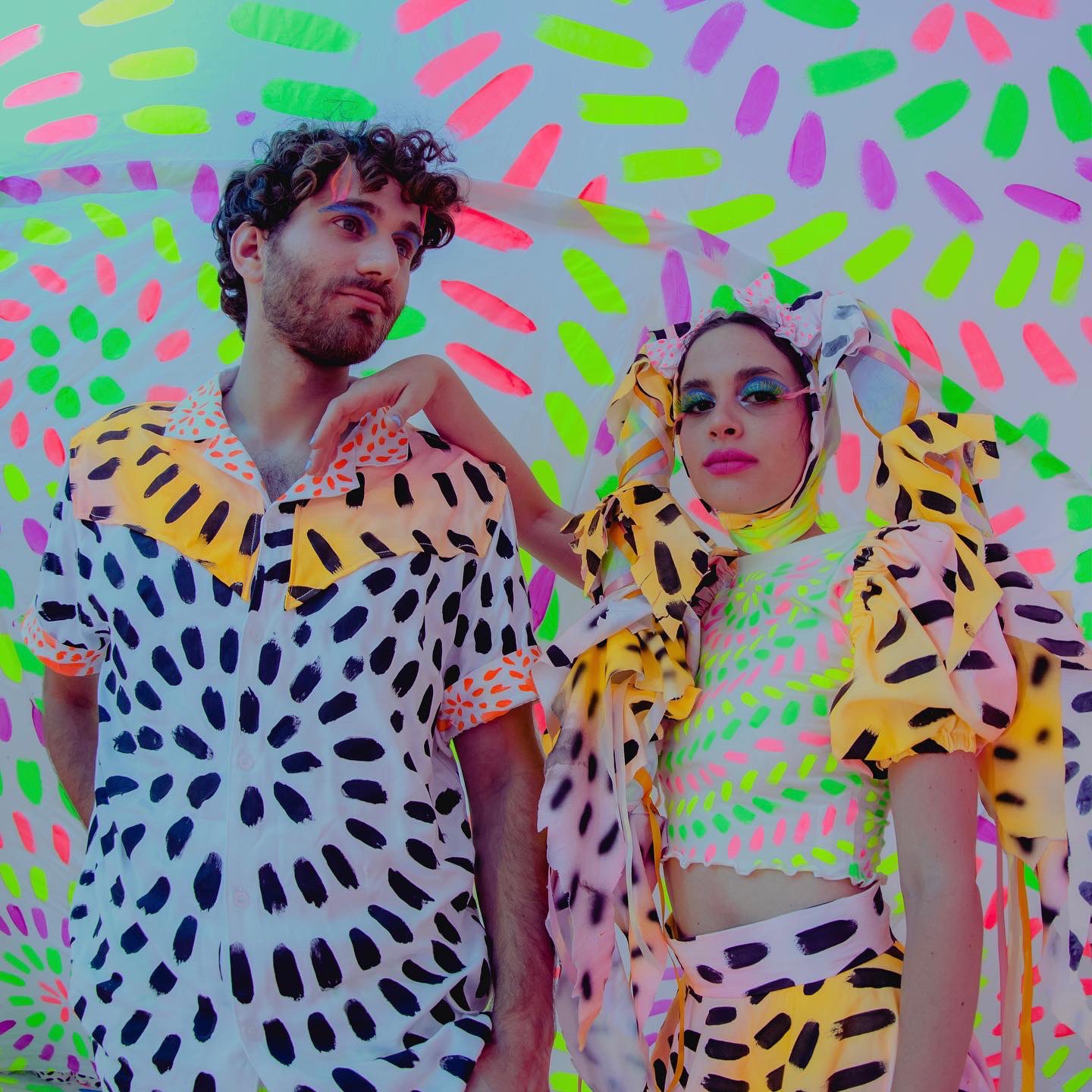 I'll have plenty more to say about this record when end-of-year list season rolls around (*hint hint*), but for now I'll just say that Mercurial World is exactly the album that Magdalena Bay fans have been endlessly hoping for and dreaming about. Mercurial World blends together an effusive palette of pop sounds that straddles the line between new and old, vintage and futuristic, dreamy and lucid. There's moments of squelching noise and staticky lo-fi tricks that hover over banger singles like "You Lose!" and "Chaeri," foiled against effervescent lounge-pop cuts like "Halfway" and "Secrets (Your Fire)."
Mica's radiant, inviting vocal croon steers the ship overtop devastatingly beautiful, airy, vapor-tinged soundscapes. Magdalena Bay produced and engineered the whole record themselves, and ultimately there's a heartfelt, down-to-earth personality that persists throughout the entire project. Of course, they've also given us a healthy dose of DIY music video magic in the buildup, and all of those clips are essential viewing at this point for MagBay fans new and old. Altogether, Magdalena Bay have delivered the brightest and most dynamic pop vision of 2021. You don't want to miss it.
Magdalena Bay's Mercurial World drops today via Luminelle and is available to purchase HERE in all its forms. You can also preview it below: