Breakout singer-songwriter delivers thrilling show in San Francisco with support from Tiffany Day and Ryan Woods
If you spent much of 2020 online, you might recognize Blu DeTiger from her viral TikTok covers. Playing a turquoise Fender Elite jazz bass, she'd put distinct spins on songs that united the Internet during life in quarantine, like Doja Cat's "Say So" and Megan Thee Stallion's "Savage." Through that, she found her audience, inspired others to pick up the bass, and gave listeners a front-row view of her music career. 
But IRL, Blu has the world on four strings too. She's a seasoned DJ, she's played bass for Caroline Polachek, FLETCHER, and Dominic Fike, and now she's on her first headlining tour ever. Her stop at August Hall in San Francisco last week was heavy with funky grooves and disco fever. 
Flanked by Rex DeTiger on drums and Horace Bray on guitar, Blu made a grand entrance on an illuminated podium, wielding a sparkly blue custom bass. The trio laid out a triple threat of bangers, "Crash Course," "Hot Crush Lover," and "Toast with the Butter," before slowing things down for a moody performance of "Cotton Candy Lemonade." 
The middle portion of the set was made for dancing, with "Blutooth" and new single "Elevator" sending the crowd into a frenzy. Energy at the highest high, what followed was simply a cherry on top. 
"We're gonna do something fun," Blu called out before diving into a covers medley of Taylor Swift's "Style," Fergie's "Glamorous," and MGMT's "Electric Feel." 
Though the August Hall stage created an intimate setting, Blu and crew played at an arena-level volume. Blu's smooth and standout basslines were complemented by her velvety vocals, as the band's sound altogether stayed full and on point on every note. And in true rockstar fashion, their stage presence was complete with hairflips and electrifying riffs.
"Blondes," "Figure It Out," and "Vintage" closed out the night.
Tiffany Day and Ryan Woods opened the California shows, each bringing a unique mix of sounds.
Tiffany's set packed an energetic punch, performing songs that combined pop, hip hop, and electronic. When not playing an electric guitar, she bounced across stage, hyping up fans, with drummer Ross Murakami driving the beat. Her set included the aptly titled "SAN FRANCISCO SIDEWALK," new cut "DREAMS ABT OPTIMISM," and a song dedicated to an ex who couldn't "handle cajun spice at Five Guys." 
Ryan traded his bedroom pop roots for a full-band sound, with Girlish's Alex Perdomo and Kevin Moody on drums and guitar. Still, his vocals stole the set, moving effortlessly between falsettos and even screamed parts, like on "There's No Insurance For a Broken Heart." Singing mostly songs of romance and heartache, Ryan performed with a crooner-like flair on fan favorites like "THE FRIEND SPACE," "WALLS," and "Bad Texter." He also teased a new project in the works.
You can scroll below for the rest of the highlights from the show:
Blu DeTiger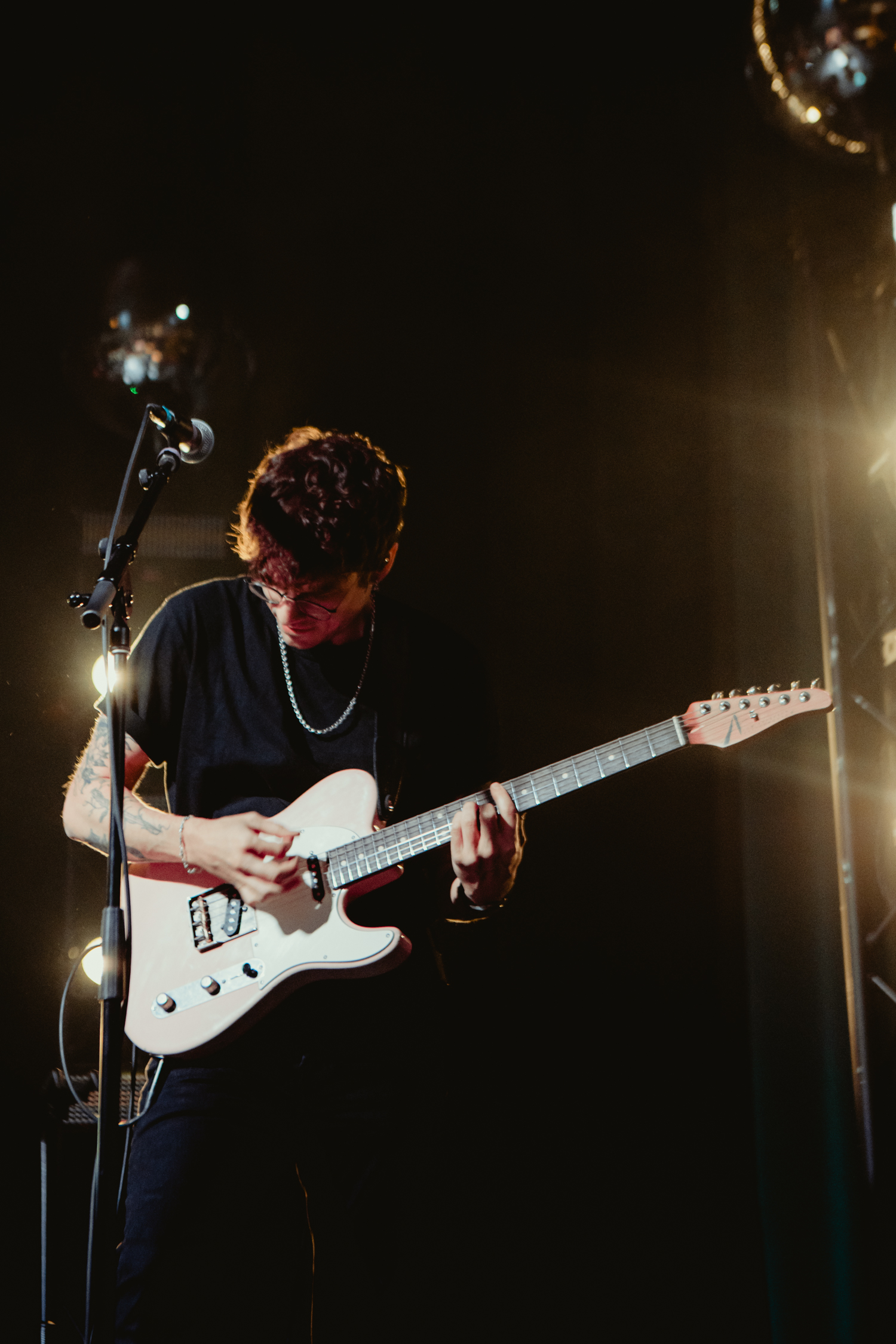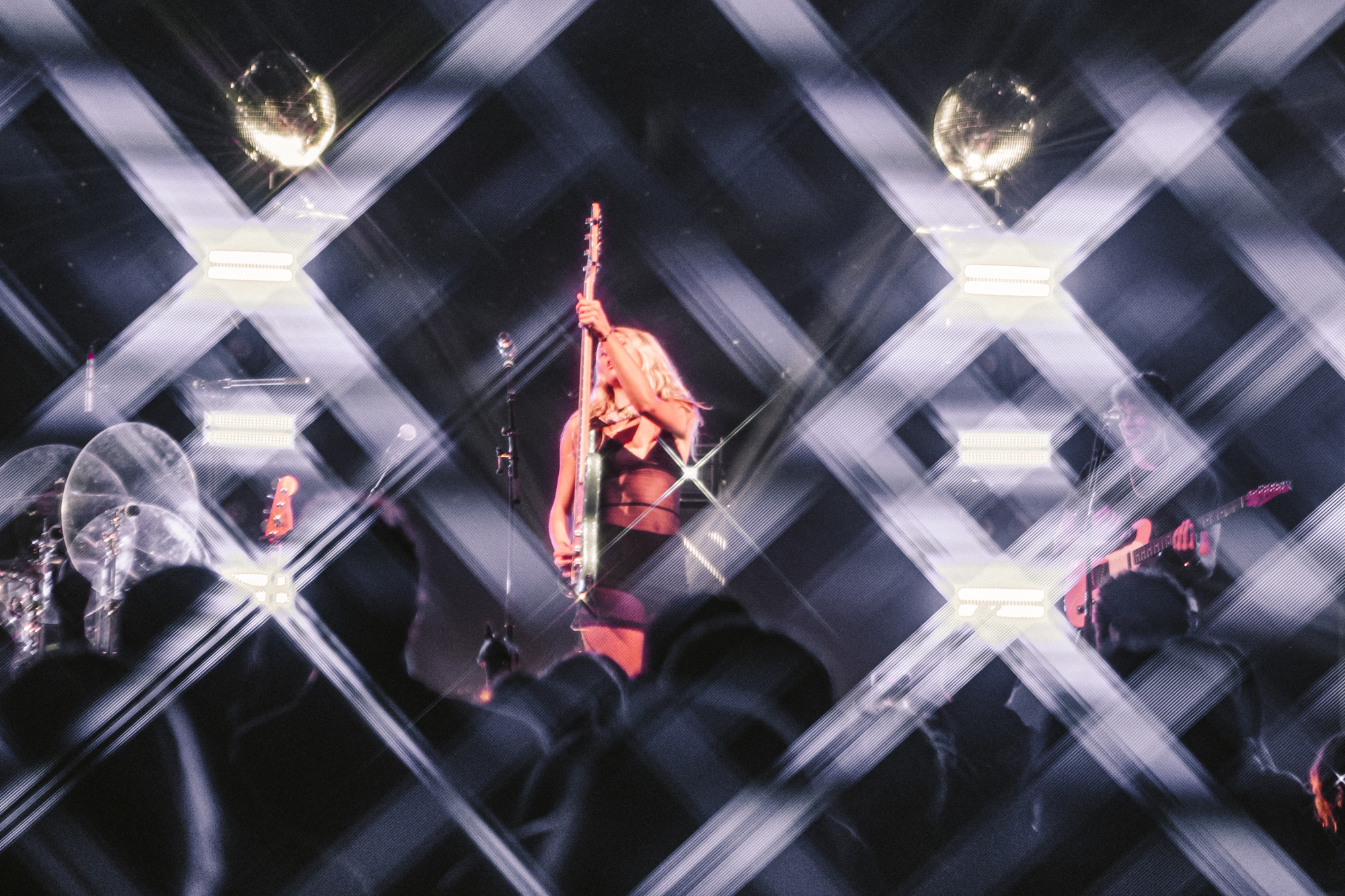 Tiffany Day
Ryan Woods