Chicago producer announces new LP & unleashes brain-melting track + visual
Last year Fire-Toolz' Angel Marcloid melted our faces with Rainbow Bridge, an encompassing blitz of genre and suspense that ranked among the best of our Top 50 albums for 2020. 
Today, Fire-Toolz returns with "Shenpa Indicator Light!!!" – a frenzied offering complete with new age gloss, a propelling sax solo that serves as the song's North Star, and a colorfully clever video by Faye Fadem that harkens back to Crazy Frog animation as much as it does to the feeling of waking up from an uncanny dream and trying to map the plot. This single is the first piece from Fire-Toolz' next project, a double LP called Eternal Home, due out on Oct. 15 through Chicago's Hausu Mountain label.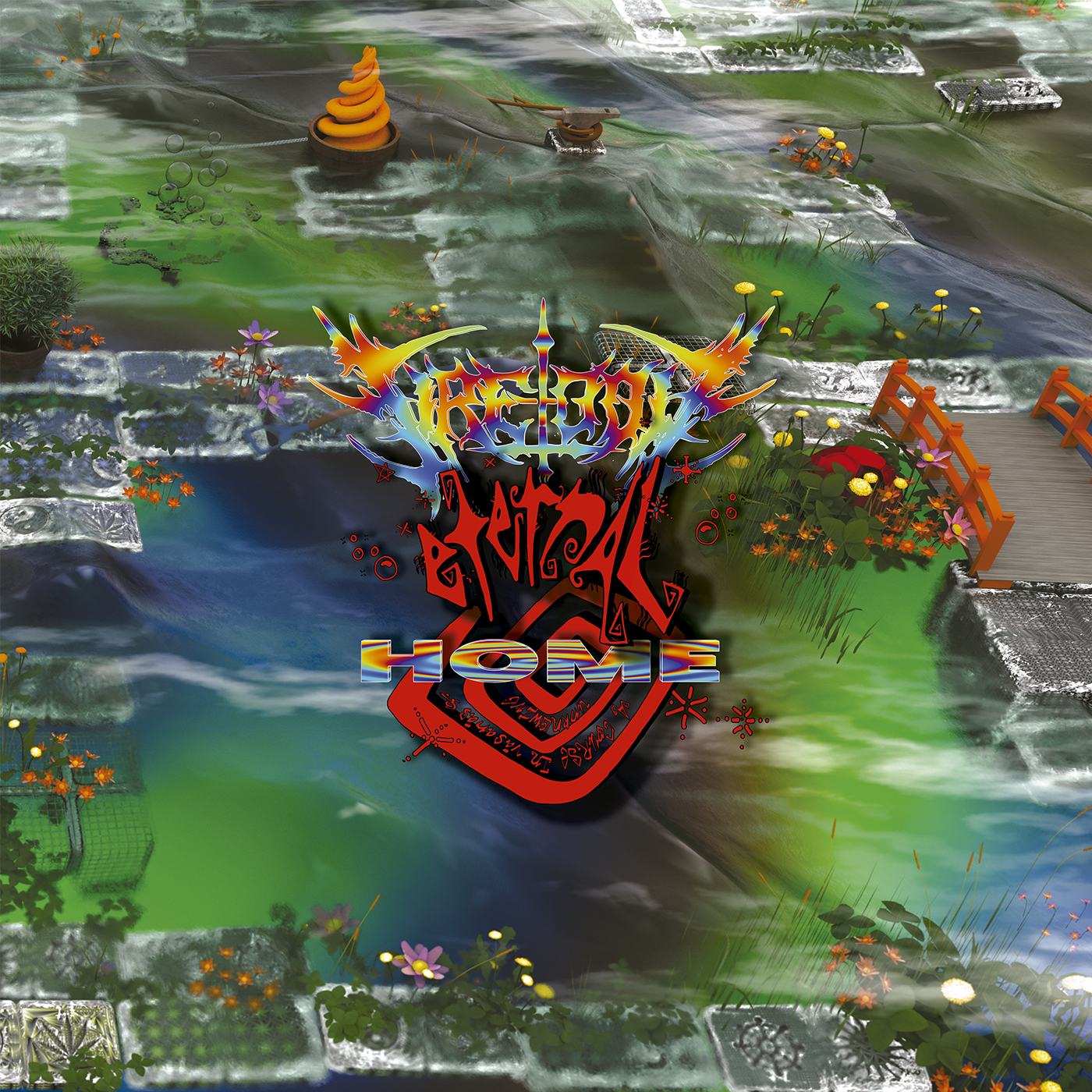 As an artist and producer, Marcloid plays with genre like the best musicians master an instrument. Never a visitor in these areas though, Marcloid melts sound and sonics down to liquid and freezes them in new shapes and forms. You can trace inspiration throughout her work, but the way she shreds these connections and builds them into new spheres is truly the most marveling aspect of her work. 
The video's main character seems to be journeying through a dream – or is it? Gazing into the trash, the purple protagonist is presented with a sax by Marcloid, and conquers the cityscape until forces of doubt, pain, and diversion rain from above. Fadem's video presents a number of easter eggs and quick stills that deserve repeated watches, screenshots, and additional analysis. The song and video scans as a riddle, and presents plenty of clues for where Marcloid is heading on Eternal Home. 
You can step into the ether below with "Shenpa Indicator Light!!!" and pre-order Eternal Home HERE.