The dark pop singer-songwriter brought her glamorous Naked in North America tour to San Francisco
Forget the saying about revenge being best served cold. For Chappell Roan and her fans, it's best served with glamour. 
When Chappell Roan based the theme of her San Francisco show on her song "My Kink is Karma," fans understood the assignment and showed up in uniform. An appropriate anthem for anyone going through their "revenge dress era," the 2022 single sets the mood for out-dressing heartbreak with empowering statement pieces. Naturally, rhinestone cowboy hats, pops of red, sequins, and face glitter made up the many looks that stood out in August Hall last Tuesday. And Roan, herself, wore a crimson corset dress with bedazzled details that reflected off the disco balls and tinsel lining the stage. But for the pop singer-songwriter, the concept of looking and feeling your best went beyond the theme. 
"This tour is about creating the safest space we can for people to dress up and be supported by their local queer community," Roan said in a statement about her sold-out Naked in North America tour.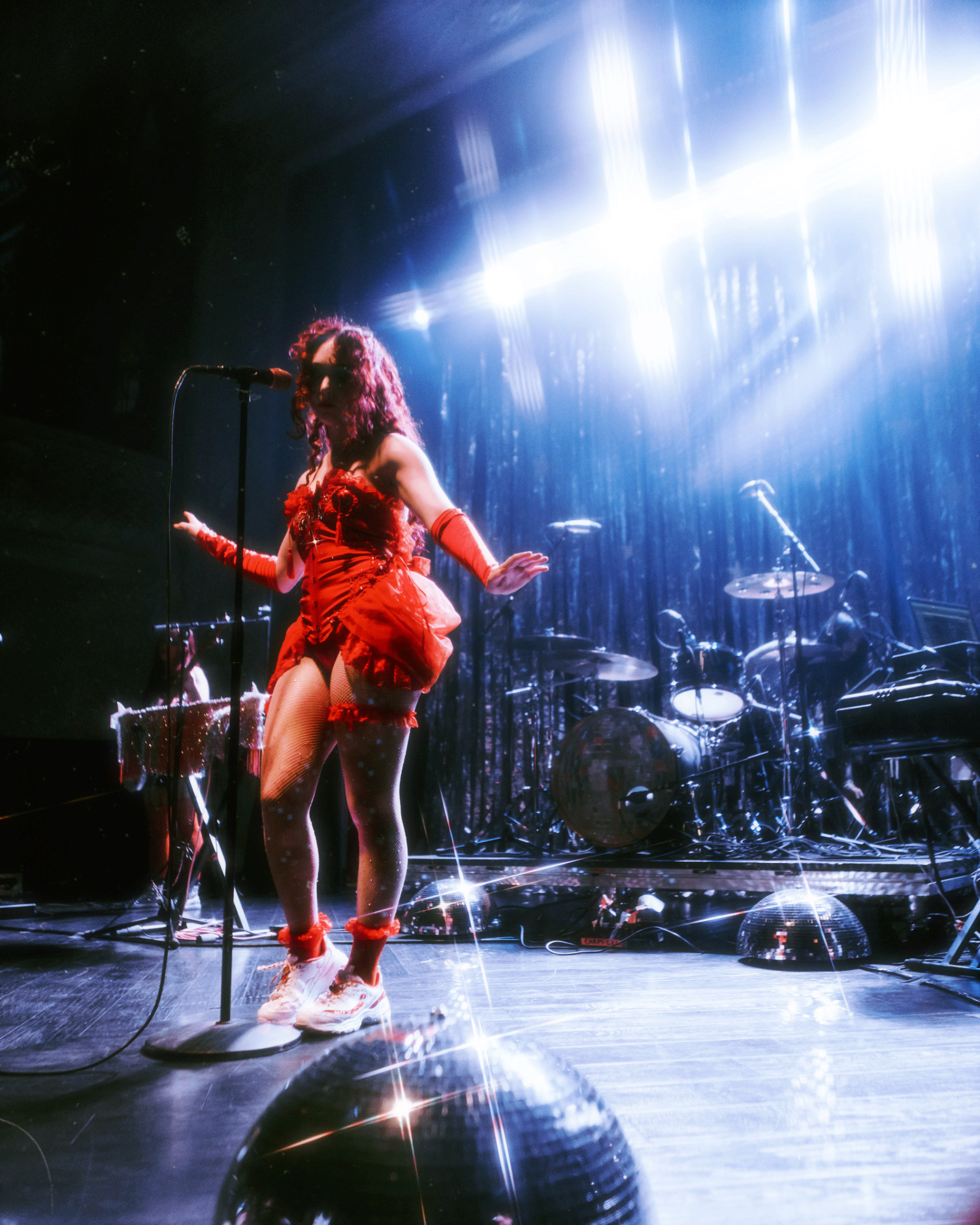 The show opened with performances from Bay Area drag icons Cherry Cola, Mudd, and Hera Wynn. They each captivated the crowd with fierce choreography that included vogueing and acrobatic stunts, to soundtracks mixed with it-girl anthems and some classic pop throwbacks. 
Chappell Roan took the stage after and performed a 14-song set. She led the set with hard-hitting cuts "Naked in Manhattan," "Love Me Anyway," "Femininomenon," and "After Midnight" before diving into a brief acoustic interlude that consisted of "Bitter" and "Coffee." Other highlights included a cover of Alanis Morissette's "You Oughta Know," and "California" and "Pink Pony Club" as the show closers. 
As Roan approaches the end of her tour, fans have new song "Kaleidoscope" to look forward to. That new single, which made it on the tour setlist, will officially released at the end of March. Until then, you can scroll below for highlights from the show.
All Photos by Chloe Catajan