NewDad, Redveil, Rain On Fridays & more poised to break through in 2021
Hope springs eternal, right? Around this time last year, we had no inkling of the type of shit storm we were about to sail through. We still don't know how it's going to end.
And despite COVID's devastating impact on the music industry (and everything else, for that matter), somehow the music itself came through in a big way. 2020 was a rough year with a great soundtrack. And many of its best and most forward-thinking musical moments came from feisty up-and-comers and rising stars. With each year comes another wave of young acts looking to move the needle forward.
Things are pretty bleak right now, and we still don't know how the industry will shape up once isolation ends. But as hope for a brighter future persists, so does the outlook for a number of buzzy bands and solo artists looking to make a real impact – whether they come from the rungs of a grungy DIY scene, or from the wastelands of major label purgatory. Here's our crop of up-and-comers who look poised for a major breakthrough in 2021 and beyond.
0TAI
Who Is He/She? Identity unknown, Bay Area producer 0TAI is a fresh face on the vaporwave scene, composing echoey chillwave-inflected ambient beats full of chiming glitches and hazy lo-fi synths. It's a wondrous, relaxing array of sounds ready-made for studying or a late-night smoke sesh. Hints of dreampunk and industrial also waft through, a gift of a musical palette that should keep on giving.
For Fans Of: ESPRIT, 18 Carat Affair, telepath, Nxxxxxs
Key Releases: "locate menu," "paradise," "refilling"
anxietyOFTHEspectacle
Who Is He? Another rising name in the vapor scene, anxietyOFTHEspectacle hails from Detroit and casts a diverse net. Dreamy, effervescent house jams, future-funk dance grooves, blown-out remixes and zigzagging hip-hop samples are just a few of the tools in his arsenal. Look for him to continue to make strides in the vaporwave sphere as his already impressive discography continues to expand.
For Fans Of: Death's Dynamic Shroud, Neon Vectors, Negative Gemini, Computer Graphics
Key Releases: T e m p o r a l D i s c o m f o r t, Calmly Unaware, Lost & Found
Aunt Cynthia's Cabin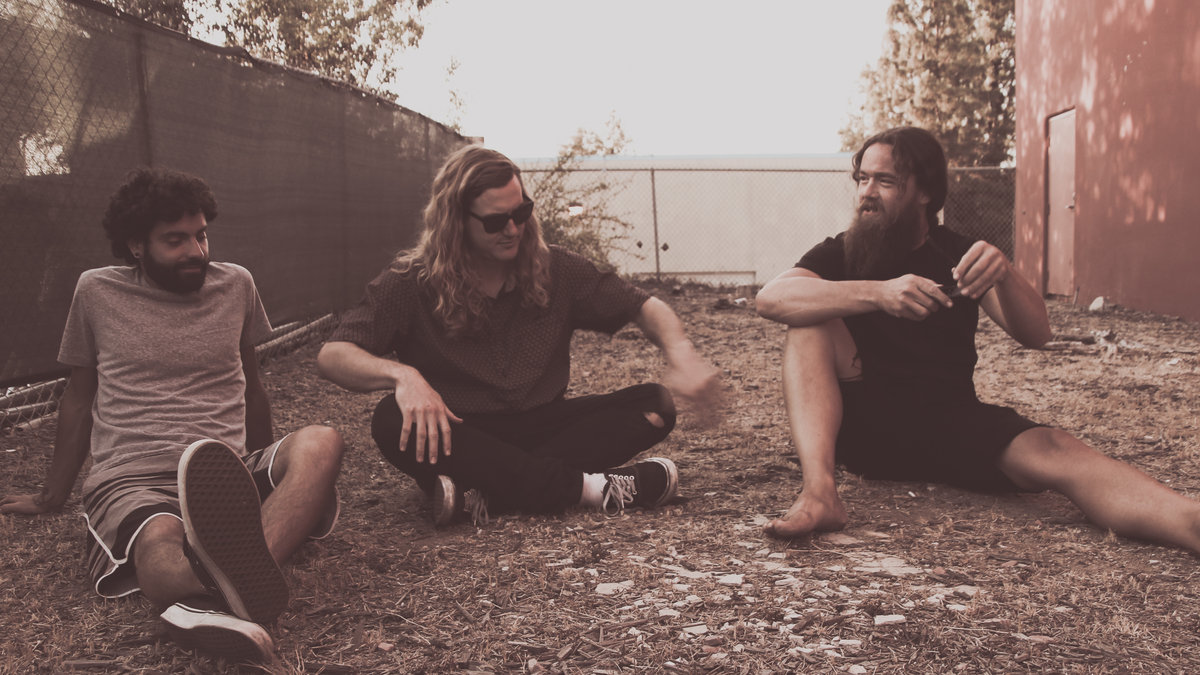 Who Are They? A trio of psych-rock marauders from San Diego, Aunt Cynthia's Cabin oscillates between Sabbath-y metal riffage and bluesy desert garage jams. There's an ominous scope to their sound as they plunder and explore various sonic crevices full of heady momentum-shifting detours, towering solos, and vivid lyrical storytelling. Definitely an act to keep an eye on as they ascend through the psychedelic scene.
For Fans Of: Dead Meadow, Frankie and the Witch Fingers, Psychedelic Porn Crumpets, Stonefield
Key Releases: Misty Woman, Mud Room #13 EP, Cabin Fever EP
Beulahbelle
Who Are They? Booksmart and Unbelievable star Kaitlyn Dever is one of the best rising actors in Hollywood right now. On top of that, she and her sister Mady have an incredibly promising music career ahead of them. As Beulahbelle, they craft poignant pastoral soundscapes radiating elements of indie, pop and folk, with spellbinding vocal harmonies in tow. A debut EP from the duo is reportedly in the works with an eye for release this year.
For Fans Of: Phoebe Bridgers, Weyes Blood, Elliot Smith, Samia
Key Releases: "Raleigh," "Being You," "Let You Go"
Black Country, New Road
Who Are They? Breaking out from the same Speedy Wunderground DIY scene that birthed bands like black midi and Squid, London's Black Country, New Road are one of the most buzzed-about acts in indie right now. The seven-piece band crafts a slithery, experimental blend of post-punk, post-rock, and alternative, while displaying a real knack for wonky stylistic pivots. Their highly anticipated debut LP For the First Time arrives on Feb. 5 via Ninja Tune.
For Fans Of: black midi, Tropical Fuck Storm, Fat White Family, Squid
Key Releases: "Sunglasses," "Science Fair," "Track X"
Buddha Trixie
Who Are They? One of the best bands emerging from San Diego's potent DIY scene, Buddha Trixie have a handful of releases under their belt and seem primed for a breakthrough. The group's dreamy, rollicking array of garage, alternative, psychedelic and surf rock is doused with tight instrumentals, swooning choruses, and heart-on-your-sleeve lyrics. With potentially new songs on the way, look for them to hit a new peak.
For Fans Of: Beach Goons, Surf Curse, Weezer, Fashion Jackson
Key Releases: Stop The Space Age, Real EP, "Kismet," "Dream Daze"
DJ Sabrina The Teenage DJ
Who Is She? An enigmatic English producer who conjures a dazzling array of plunderphonics-driven dance music while siphoning an endless barrage of samples from the Sabrina the Teenage Witch movie and TV shows. There's a wondrous outsider performance art angle to the project, which re-imagines "Sabrina Spellman mixing dope beats in the other realm." She already has five gargantuan albums under her belt; her latest, Charmed, is 31 songs and 3 hours long (!!!), and yet somehow every second of it feels vital and fresh. Whether she releases new material under the DJ Sabrina umbrella or not, a musician this talented is sure to cast another enchanting musical spell sooner or later.
For Fans Of: Patricia Taxxon, The Avalanches, Rustie, Hannah Diamond
Key Releases: Charmed, Enchanted, Makin' Magick, Witchkraft, Spellbound!
Dopplerkind
Who Is He? Under his solo moniker Dopplerkind, Frankie and the Witch Fingers guitarist Josh Menashe contorts and bends lush Moog Grandmother synth notes into wondrous, dreamy, celestial soundscapes. The tracks he's released so far carry a minimalist approach but manage to cast a vast cinematic canvas of sound and emotion in the vein of kraut-inflected film scores of the '80s. Lots of bleeps, lots of bloops, tons of fun.
For Fans Of: Vangelis, Tangerine Dream, Jan Hammer, John Carpenter
Key Releases: "Bleep Bloop," "Enter/Return"
Drug Store Romeos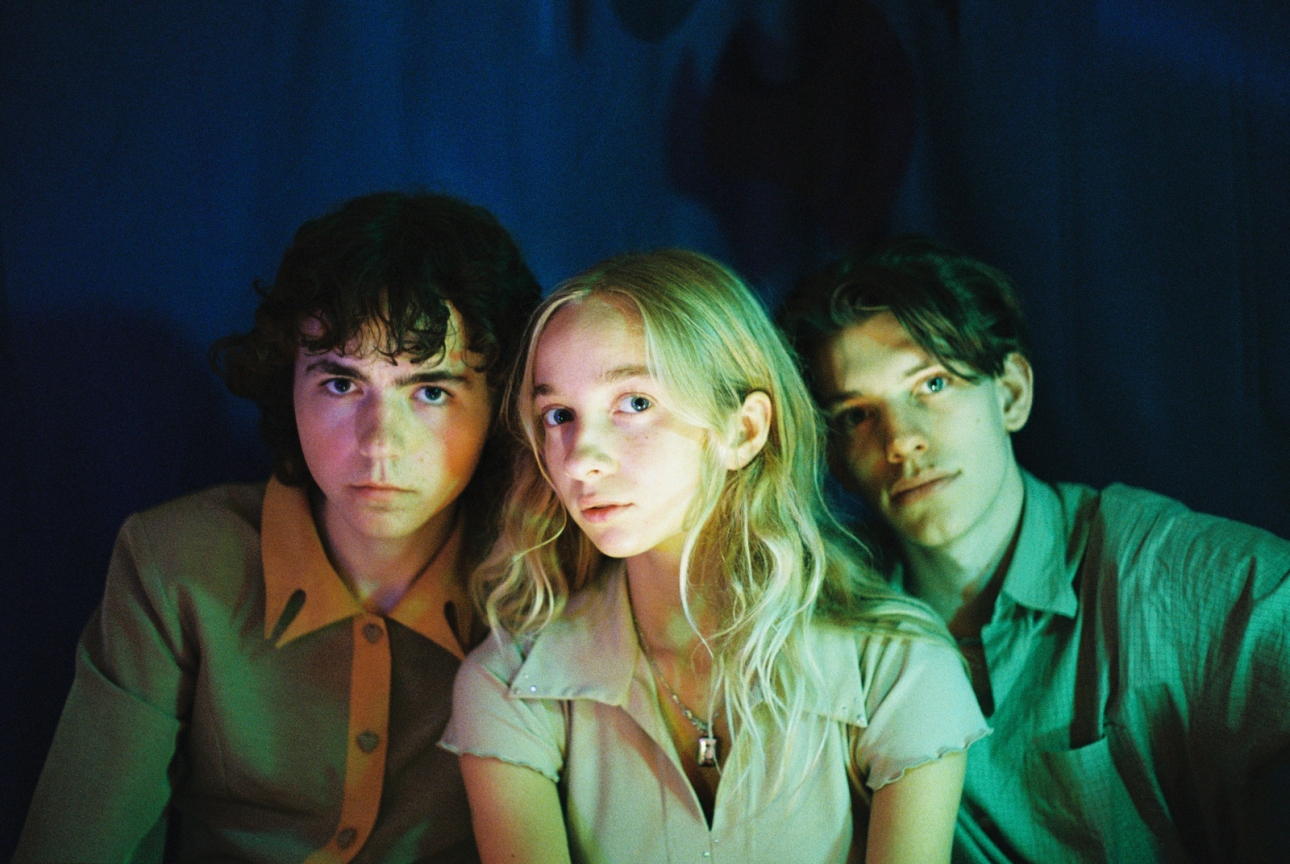 Who Are They? Hailing from the south east English city of Hampshire, the rising trio Drug Store Romeos specializes in a hypnotic blend of dreamy synth pop, kaleidoscopic disco and psych-tinged electronica. Wafting vocals, groovy '70s keyboards and stuttering drum machines are rendered in pensive, playful ways. Equal parts retro and futuristic, their sound is heart-on-your-sleeve and effortlessly cool.
For Fans Of: The Orielles, Sorry, Lala Lala, Men I Trust
Key Releases: "Frame Of Reference," "Quotations For Locations," "Now You're Moving"
KEVIN
Who Are They? A quartet from Los Angeles combining raw DIY protopunk and ominous, synthy new wave textures, KEVIN's sound carries a hypnotic energy that feels like it's always teetering on the brink of all-out chaos. On top of that, their live show is a spectacle to behold. So far they've released an EP and a handful of singles, and hopefully a new full-length and a return to shows is in store for them in 2021.
For Fans Of: The Screamers, Chrome, La Bouche, CCTV
Key Releases: .ORG, "I Am God," "Sun Moon Urgent Care"
Lil Bri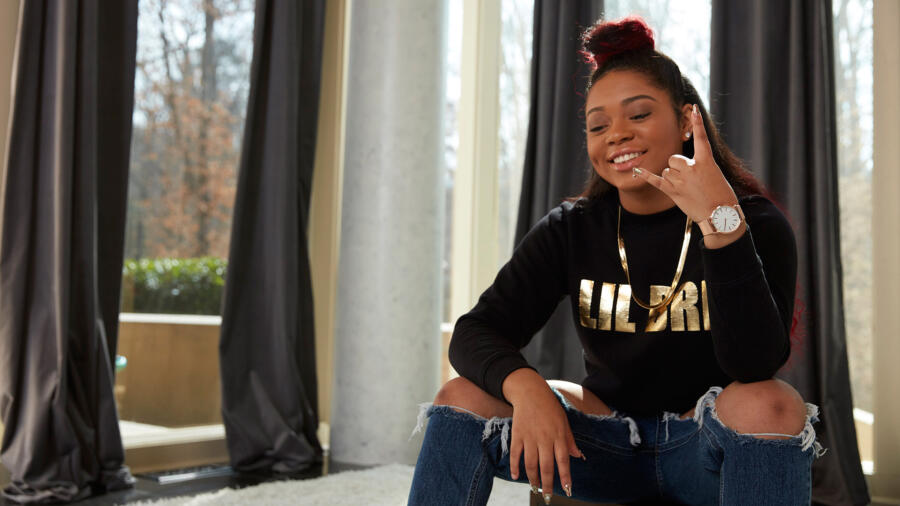 Who Is She? A young hip-hop fire-breather from Houston who originally appeared as a contestant on the musical competition show The Four, Lil Bri's fast rhymes and tough-as-nails persona stand out amongst the coming wave of Houston rappers. Fiery, blown out beats full of subversive edges complement a gutsy delivery and effortless flow. Bri continues to level up with each new song she releases.
For Fans Of: Megan Thee Stallion, Mani, DaBaby, Tokyo Jetz
Key Releases: "Trappa Keepa," "Make A Movie," "Gimme That," "I Should've Cheated"
Los Bitchos
Who Are They? A jammy five-piece garage-psych band from London with an arsenal of noodling grooves and tequila-soaked cumbia vibes. They've gone from strength to strength with each new single, transporting their groovy instrumentals to cantina dance floors and beyond. As we break free of COVID and travel opens up, you'll wanna make Los Bitchos the soundtrack to your tropical island getaway.
For Fans Of: La Luz, Altin Gün, Allah-Las, Khruangbin
Key Releases: "The Link Is About To Die," "Frozen Margarita," "Pista"
NewDad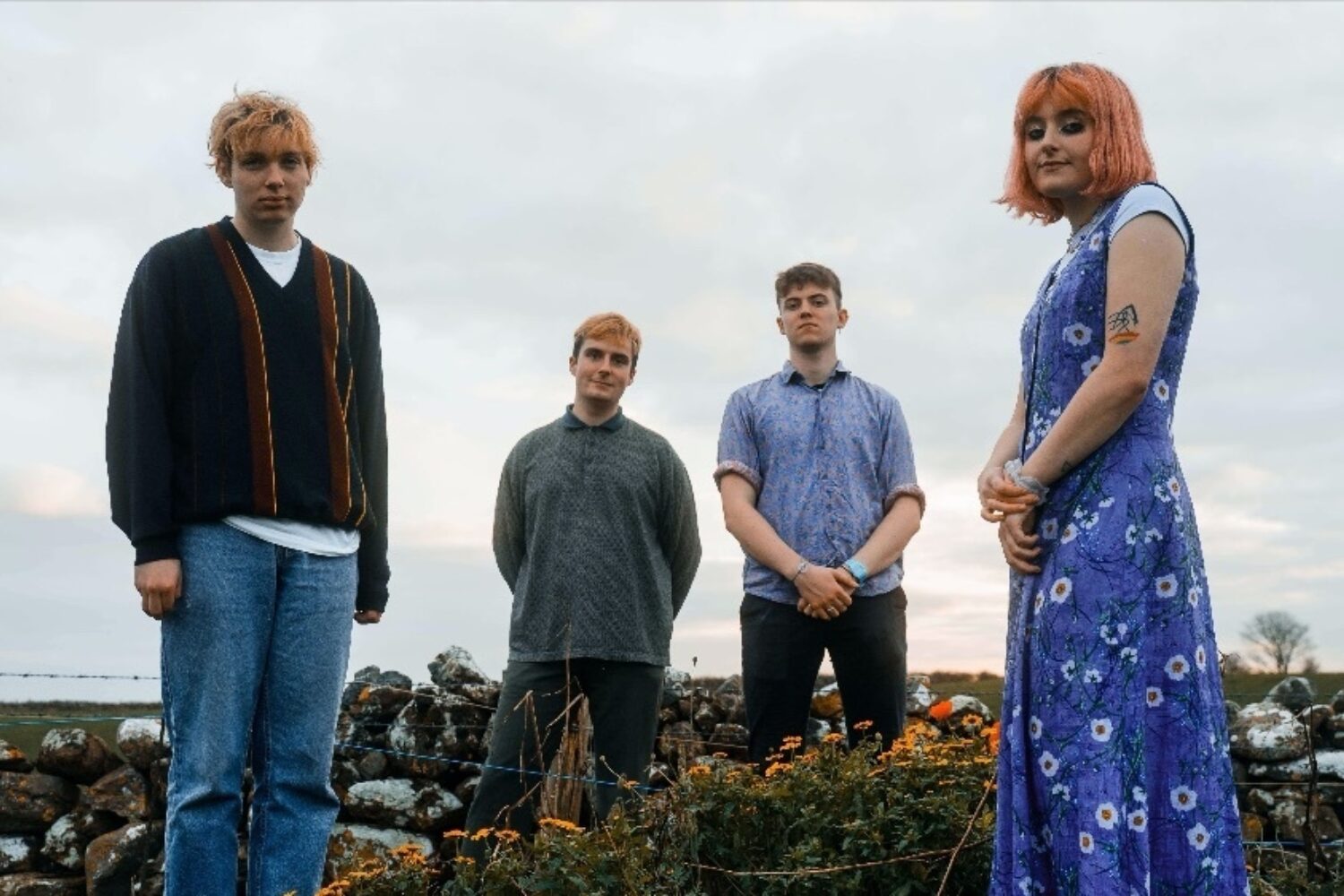 Who Are They? Hailing from the rural town of Galway on Ireland's west coast, NewDad creates a platonic ideal of dream pop and shoegaze fusion. Effortless lyricism, swooning choruses, sparkling guitar melodies and throttling basslines fizz through like a swelling, carbonated elixir. With just a handful of tracks under their belt, NewDad are poised for a major breakthrough in the lo-fi scene.
For Fans Of: Alvvays, Slowdive, Hatchie, Beabadoobee
Key Releases: "I Don't Recognize You," "Blue," "Swimming"
Planet 1999
Who Are They? A London-based trio specializing in a hybrid of dream pop, shoegaze and bubblegum indie pop, with all the signature production quirks of an act from the PC Music factory. Last year, Planet 1999's debut EP Devotion carried lulling synths, glitchy percussion, and effervescent lo-fi riffs into kaleidoscopic future-pop territory. Look for them to build on that technicolor success in 2021.
For Fans Of: A.G. Cook, Caroline Polachek, Banoffee, Magdalena Bay
Key Releases: Devotion EP, "Everyday, Everynight"
Rain On Fridays
Who Are They? One of the best young bands leading San Diego's current DIY wave, the indie emo-punk duo Rain On Fridays stands out on the strength of their propulsive instrumentals, scorching live shows (remember those?), and deeply personal and honest songwriting. They've had a prolific past couple of years, having already released an LP, two acoustic EPs and a handful of singles. Look for them to ascend to greater heights as they continue that momentum.
For Fans Of: Joyce Manor, Hop Along, Sincere Engineer, Modern Baseball
Key Releases: Mono Monday, Rainman EP, "Desperate Invasion," "Hooked"
Redveil
Who Is He? A teenage rap wonderkind from Maryland, Redveil is actually a music vet at this point, having molded his craft since he was 11 years old. Considering his talents and achievements thus far, the sky is the limit for this prodigious young artist, whose razor-sharp rhymes and crisp flows come packaged with a soulful and cutting-edge array of beats, instrumentals and vocal samples/features. With two stunning LPs already in his discography, Redveil has the potential to become one of the most dynamic hip-hop artists of his generation.
For Fans Of: MIKE, Pink Siifu, Fly Anakin, Chris Crack
Key Releases: Niagara, Bittersweet Cry, "How 2 Find Hope"
RINSE
Who Is He? The moniker of Joe Agius, a musician from Brisbane who collaborates frequently with Hatchie, RINSE crafts a vibrant update of nostalgic '80s new wave, dream pop and shoegaze. Fluttery synths buoy jangly lo-fi riffs and anthemic choruses, with a vocal delivery that goes straight to the heartstrings. RINSE's debut EP Wherever I Am arrives on March 5 and should provide the spark for a breakthrough in 2021.
For Fans Of: Hatchie, Chapterhouse, The Church, Pale Saints
Key Releases: "Back Into Your Arms" (feat. Hatchie), "Tell Me Tell Me Tell Me," "Trust In Me"
SPY
Who Are They? Not much is known about SPY, a new-ish hardcore band from the Bay Area with just one EP – last year's Service Weapon – under the belts. They come armed with guttural vocals, piercing feedback-laced riffs, and bilious, acidic vibes all-around. It's hard not to picture how all this mayhem would go down in a concert setting. Hopefully with a return to live shows and new songs on the way, SPY will soon be fully unleashed.
For Fans Of: Regional Justice Center, Warthog, Gulch, DRAIN
Key Releases: Service Weapon EP
Sydney Sprague
Who Is She? Through a clash of '90s-tinged alternative and indie singer-songwriter pop rock, Sydney Sprague's sound is confessional and surgical, mining relatable emotional depths with crunchy riffs and intensely heartfelt lyricism. Toxic relationships, anxiety and perseverance are all topics she tackles on her highly anticipated debut LP maybe i will see you at the end of the world (out 2/21). Come for the rollicking guitars, stay for the lasting themes.
For Fans Of: Liz Phair, Letter to Cleo, Beabadoobee, Now, Now
Key Releases: "steve," "i refuse to die," "staircase failure"
Tambino
Who Is He? An artful dream pop connoisseur from New York who reinterprets aspects of shoegaze and NY and DC punk while drawing on his background in Latin music. Lo-fi guitars and synths, hip-hop beats, and Spanish lyrics all fuse together in a shimmering elixir of what can best be described as "cumbiagaze." Tambino's self-titled debut EP from last year was an incredible fusion of disparate sounds. Whatever he cooks up next should be well worth the wait.
For Fans Of: Buena Vista Social Club, Mint Field, Beach House, Hope Sandoval
Key Releases: Tambino EP