As our hearts go out to all those impacted by the tragedy in Orlando, Impose's Week in Pop continues to push forward for a better understanding each other, ourselves, & our world through multimedia channels of the arts. Before we give you the latest big exclusives from a handful of the artists we love, it is our civic duty & privilege to present the following biggest pop buzz ripped from the headlines with news that G.L.O.S.S. dropped the Trans Day of Revenge EP (Total Negativity/Nervous Nelly); Danny Brown dropped the Mimi Cave video for "When It Rain", also shared more insights on the yet-to-be-titled album; Death By Audio's final shows compiled on the three-disc LP titled Start Your Own Fucking Show Space available August 5 from Famous Class; Berklee College of Music Institute for Creative Entrepreneurship launched the Open Music Initiative (OMI); donated $82,234.92 to United Way of Genesee County to aid the Flint, Michigan water crisis; the Grammys announced that they will now consider streaming-only releases; Vince Staples has started the Youth Institute, YMCA program in conjunction with Long Beach, California officials; Kanye West announced Saint Pablo Tour, continues to do God's work by continually revising The Life of Pablo; Schoolboy Q announced that his upcoming Blank Face album will be available July 8; Phantogram dropped the new single "You Don't Get Me High Anymore"; fashion killa A$AP Rocky is now the face of Dior's autumn-winter 2016-17 line; plus Genesis Breyer P-Orridge & Missy Elliott are part of Marc Jacobs' fall ad campaign; Rihanna x Calvin Harris dropped the Emil Nava video for "This Is What You Came For"; Radiohead dropped the Stanley Donwood pamphlet "How to Make Your Own A Moon Shaped Pool Artwork in 66 Easy Steps"; "Weird Al" Yankovic to release Squeeze Box box set of his complete works; Disclosure dropped "Moog For Love"; net neutrality for the win; footage of Elliott Smith's Devo tribute group emerged; Tears for Fears announced a tour in fall & a new album due 2017; Björk's Vulnicura Live to be given the "Luxury Boxset" release, plus paper moth mask; My Morning Jacket's Carl Broemel announced the new solo album 4th of July available August 19, & dropped "Sleepy Lagoon"; Arab Strap have reunited; Grimes addressed stage walk-off at Barclays Center; Brooklyn's Palisades got shut down; Kaytranda's thoughts on EDM x pop star collabos; Trent Reznor versus YouTube; Future dropped his Ciara countersuit; Rainn Wilson got "The Weezer Experience Bundle"; Lil Wayne allegedly had a seizure during a Milwaukee to California flight, recovered, & dropped the video for the Twice as Nice produced track "Skate It Off"; Johnny Marr compared the Brexit matter to Nazism; Tony Visconti apologized for comments made about Adele; the band formerly known as Viet Cong, now Preoccupations announced their upcoming self-titled for Jagjaguwar, & dropped "Anxiety"; Pyrexia frontman arrested for triple homicide; Liam Gallagher apologized for homophobic tweet regarding England v. Russian soccer fanatics; All Tomorrow's Parties said goodbye; Morrissey weighed in on the United States presidential election, & later lambasted the Buzzcocks for licensing "What Do I Get?" for a McDonald's ad.
Delivering this week's latest beacons of hope & peace, we are proud to present the following interiews, insights, & breaking media exclusives from Ensemble Mik Nawooj, Tape Waves, TV Heads, Chain Wallet, Hart & Hare, Jon Lindsay, Lesionread x Space Cubs, Rachel Mason, Siberian Traps, ATR31, Sui Zhen, Thumper, Underpass, ft. guest selections from Hologram Teen (ft. Morgane Lhote of Stereolab fame), & more—in no particular order.
Ensemble Mik Nawooj
The Bay Area's own Ensemble Mik Nawooj has given us glimpses of visions & syntheses soon to follow with their recently released album The Future of Hip Hop, premiering the Matthew Boman video for their take on Snoop's classic "Gin & Juice". Lead by JooWan Kim's modern-classical piano guidance accompanied by emcees Do D.A.T. & Sandman; the group covers the landscapes & topics of odysseys, fallacies, & fancies accompanied by Anne Hepburn Smith's soprano vocals, Lewis Patzner on cello, Mia Bella D'Augelli on violin, Bethanne Walker on flute, James Pytko on clarinet, Eugene Theriault on bass, with percussionist Lyman Alexander II & chorus player Christopher Nicholas that together find a way to marry the two disparate worlds of Gustav Mahler & Maybachs. Catapulting the canons from the hip hop vaults of history into new aesthetic paradigms, Anne initiates the opening hook in operatic textures & tones as she delivers the iconic line, "rolling down the street smoking indo, sipping on a gin & juice," accompanied by Bethanne's fluttering flute & James' jazzy clarinet. Together you can hear the Ensemble Mik Nawooj collective moving sounds from the underground into the vast above surface spaces that trades DIY basement shows for the magnitude & might of a symphony arranged by their own creative right.
Boman's video for Ensemble Mik Nawooj's take on "Gin & Juice" mixes about all the fancy tricks & techniques performed by breakdancing, skateboarding, biking, juggling, and more carnival trained athlete-artists that deliver an urban Cirque de Soleil performance in the comforts & confines of an indoor skate park. Illustrating skate park gymnastics & acrobatics filmed at the Pragfriedhof Skatepark in Stuttgart, Germany complete with the crew dropping some Euro bills on the camera at the video's climax; the choral collection of strings, woodwinds, keys, & symphonic steez finds Do D.A.T. & Sandman's delivery met with literal interpretation where montage edits of images flash on the screen to match the lyrical content in between all the wild visuals of physical feats of strength. Every word, phrase, beat, bar, & measure is adjoined by a quick & quirky photo that chops up the arrangement & execution with appropriate visuals to match while the entire Ensemble keeps it 100 in a head spinning meld of JooWan's piano-based core that spurns forth all players & mic handlers to combine together a series of seemingly disparate yet compatible collection of styles. Ensemble Mik Nawooj has no time for your modernist conventions. Ensemble Mik Nawooj is the new wine too strong for the old glass bottles. The renaissance passions & ages of enlightenment are spun full circle that combines the energy of an enthusiastic hip hop performance with the operatic swag of symphony hall prestige & a new kind of post-modern nu-classical sense of sophistication. After the video debut for "Gin & Juice", read our interview roundtable session with Ensemble Mik Nawooj's JooWan Kim, Sandman and Do D.A.T.
How did you all come together, trading styles that blend hip hop with classically minded arrangements?
JooWan: I would like to comment on the word, blending. What we're doing here at EMN is to create new American art music by using materials that are indigenous to us. I find African American music to be an excellent source for this, because it is innovative, disruptive, and truly American. By sampling classical compositional techniques and using the materials from African American music, I create Postmodern Hip-Hop, which is both rigorous and accessible to the public. To me blending or mixing sounds like it lacks a systematic thought and lazy. What we are doing is not a novelty, nor is it lazy.
Sandman: From an emcee's perspective, the way we come together is by being adaptable, with the expectation of being challenged. Also, I think we share a sentiment when it comes to music. That being, finding the relationship between two seemingly unrelated classifications, is the crux of human evolution. Then, the fact that we come from different music perspectives is an aid rather than a hindrance.
Do D.A.T.: I approach writing to EMN's compositions like a instrumentalist. I'm very intentional about the mood and the different rhythms that are present in the piece and how I can accentuate these elements while conveying a the content in a fun digestible manner.
Really interested to hear about how you three and the full ensemble went about creating The Future of Hip Hop.

JooWan: Yerba Buena Center for the Arts commissioned me to reimagine six classic hip-hop tracks of 1993 in celebration of YBCA's 21st anniversary in 2014. Following the sold out performances at YBCA, I had the idea to create the album which dealt with the origin of hip-hop and its possible future. So the idea behind this album is to show people what can be done with tracks that are familiar to people.
Sandman: JooWan asked us (Do D.A.T. and I) what hip hop tracks from '93 are our favorites, and would be a good fit for the ensemble. We sent him six, three of which he used and the others he omitted to simplify the albums format. If I remember correctly, I think we had a Tupac, and Naughty By Nature tracks on the list originally.
Do D.A.T.: We ended up doing 3 tracks from Wu Tang's 1st album and Snoop 1st album. Both of those album influenced me greatly Specifically Wu Tang Clan's Enter the 36 Chambers is the reason I rap. So I got really excited about the opportunity to remake something that had such an impact on me personal, and I think that it's befitting that EMN reimagines something from those two artist because of the significance that they have had on the game upon their entrance, simply because that's the kind of potential we have as a musical entity.
What do you all think is the future of hip-hop?
JooWan: All the so called main elements of hip-hop have been getting more sophisticated over the course of the years. Breakdance became an accepted genre of modern dance, Graffiti is evolving into murals and street art, etc… What we're doing at EMN goes with this direction of hip-hop. We believe that hip-hop is America's newest indigenous art and we're the cutting edge of it.
Sandman: Hip-Hop at its inception has been about different art mediums collaborating, where each benefits from being in concert. With the proliferation of the hip hop music industry, that coact of art, was lost to the greater public. The art forms not being sold by industry, could not be practiced on the same stage, and were devalued. Like JooWan said, now the graffiti artist is the muralist or gallery artist, b-boy/girl crews have a reviews in Vegas and appear on nationally syndicated dance competition shows, DJ's are international celebrities who spin dance parties around the world, and emcees are receiving honorary degrees from America's top Universities for their prolific authorship. Now imagine these art forms, that have evolved with or without a push from billionaire distribution, coming full circle and with a degree of normalcy, being performed on the national stage in concert. That's the future of Hip-Hop and pop culture in general. EMN is the future of hip hop.
Do D.A.T.: To tag in with what Sandman said in regards to emcees receiving honorary degrees -Holistically, I think the future of hip hop lies far outside its roots in entertainment, the Hip Hop generation is old enough to have grand kids and hold PHDs at these prestigious universities. The future of hip hop is to impact change on the pillars of our society (which it already has). Musically tho, I think the future of Hip Hop is Ensemble Mik Nawooj.
What's good right now in the Bay Area?
JooWan: The great tech invasion, ha. But seriously, disruptive technology companies, innovation in gastronomy and wine making.
Sandman: The food is excellent.
Do D.A.T.: The food scene is really good right now, I like a Spot In down town Oakland called Kingston 111, nice restaurant, great west Indian food. In SF I like a spot called Namu Gaji. As far as hip hop goes I like a lot of underground groups; iD, Dope City Saints, Rey Resurreccion….just to name a few. There are also a lot of wonderful non profit organizations doing great work in the community. One such origination which i happen to work for is Beats Rhymes and Life. BRL provides Hip Hop Therapy programs to youth Ages to 14 to 24 Northern and Central California.
How does your local environments in the Bay impact and influence your work?
JooWan: Our approach to music is fundamentally disruptive, for I believe, in order to have a true innovation, one must destroy the old ways of doing things. I think this is direct influence from the tech firms. Also, the Bay Area has always been the hub of alternative ideas. What we're doing is an artistic equivalent of what Uber or Airbnb is doing to taxi companies and hotel industry.
Sandman: The later years of my teens and early twenties was spent in service work. I co-directed a food access project called, Helping Oakland's People Eat (H.O.P.E), and ran a summer school for 12-30 children, for three consecutive years. Mind you, this was during the time Oakland only had summer school available for the junior and senior classes. I don't think of such issues as being confined to the Bay Area, but my thinking has always been, something has to be done about it. It was surprising to me, especially as a newly formed adult, the people making institutional/policy decisions, some of which I spoke to face to face, didn't see malnutrition, and issues in education as emergencies, but as status quo issues. While politics tends to be complacent everywhere the Bay Area has always fostered the innovative and responsive spirit. Having been fostered this way, EMN, is a natural progression for me as an emcee.
Do D.A.T.: I am very active with the youth here locally through the non profit I do at Beats Rhymes and Life, so often times shades of their experiences find their way into my verses.
Tell us about your re-working of Snoop Dogg's "Gin & Juice", and how do you feel the Matthew Boman montage video furthers the messages and verses involved?
JooWan: With Gin & Juice, musically speaking, I wanted to retain the original hook as much as possible but give a surprise at the end. The piano solo which happens at the end, for me, was an altered state of mind—a gin & juice heaven. I think the video goes really well with the idea. It's far out.
Sandman: Essentially, we wanted to illustrate a mood in our writing. To roll down the street, having willfully chosen to adopt a new cognitive system, by way of hydroponically grown weed, a botanical gin, and unconcentrated juice, is to perhaps, not give a fuck. But, not giving a fuck, is often mistaken as being without rhyme or reason. When I look at the original "Gin & Juice" video, I see a challenge to authority, or in perspective, a challenge to those claiming to wield it. It was a commentary on the peace found with choosing an alternative, to the clumsy proposals of any authority extraneous to oneself. It shows a celebration of not giving a fuck, that clearly involves craft, camaraderie, sex, impressive displays of "hot-boxing" and the immersion in music, that shakes the minerals in the blood. Not meant to defy authority but make a display of authority. The montage does well to capture the scenery as written, and even address the irony, and sarcastic commentary, layered in the puns, and metaphors. It's intelligent. It tells a story much like the verses, that you want to hear/see again, because you can catch something new each time. The narrative is expansive, and the dance happening between the montage, lyrics and music, is kaleidoscopic. A rabbit hole. hip hop.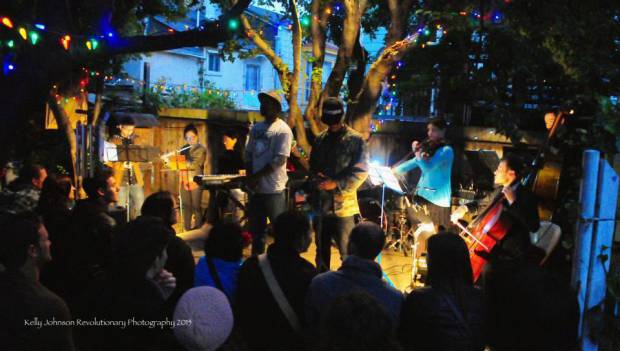 Having covered Wu-Tang & Snoop; any other artists we should expect you all to pay an homage to in the near future?
JooWan: The upcoming project we're working on now consists of all original tracks which further explore the idea of Future of Hip-Hop. We don't know when we'll be back on the deconstructions on other existing repertoires. It'll be a while.
Sandman: Yeah, I'm looking forward to the original works. Maybe, on some future date I'll campaign for, "Eye of the Tiger" or the Thunder Cats theme.
Do D.A.T: I would love to cover some of Outkast or perhaps some of Kanye West's catalog. Honestly tho, I'm more looking forward to creating original music with Ensemble Mik Nawooj. We have great potential to make some classic moments and i don't think doing covers is going to get us there.
Summer plans for Ensemble Mik Nawooj?
JWK: We recently received a grant from the Akonadi Foundation to create our conference/performance event called The Future of Hip-Hop: America's Newest Indigenous Art. It'll be a Ted talk style event held at Impact Hub Oakland on Saturday Aug 13, 2016 featuring main disruptors in various pillars of hip-hop. There will be some discussions on the future of hip-hop, some dancing, and some music. It'll be a free event.
Sandman: Global shock and awe.
Do D.A.T. samething we do everyday. Take over the world.
Ensemble Mik Nawooj's The Future of Hip Hop is available now.
TV Heads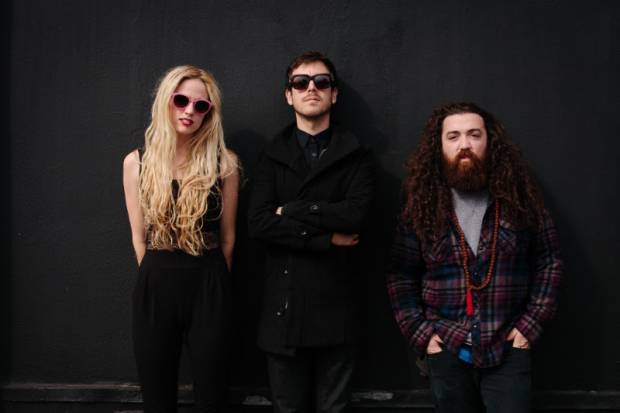 From the OIM Records collective of west coast and East Bay artists, we recently discovered the emergence of TV Heads that features label partner Angelica Tavella, joined by Sean Galloway & Vince Gutierrez. The LA trio announces today that their debut EP Total Fucker will be available June 24 from the Oakland based imprint OIM Records, presenting the world premiere of the ultra-cathartic blood-letting primal howl of, "Chin Up". Produced by the imprint's presiding statesman Jeff Saltzman, all involved talents bottle up all their collected experiences and contributing talents into an anthem brew of voices and big boisterous chords. Total Fucker sticks it to the man, railing against the systems of oppression with an optimistic air that encourages all in attendance with ears to hear to keep their heads held high.
TV Heads tune into the analog-digital hybrid frequencies of "Chin Up" that serves up a big batch of encouragement that is entrenched in every aspect of emotion possible on the evocative spectrum of expressing all involved feelings. Saltzman oversees and assists Angelica, Sean, & Vincent's triumvirate of potency that guides all instruments along the group's astral plane of unrelenting & unfiltered sentiment. Tavella & Galloway utilize their harmonic duet blends, calls, & responses to sew together the buzzing keys, & electric chords that clasp together like cymbals of lightning collected like fireflies in a wine bottle or mason jar. Immediately after the following listen to the TV Heads' debut of "Chin Up", we bring you our exclusive roundtable interview with Angelica Tavella, Vince Gutierrez & Sean Galloway.
What's amazing right now in LA?
Sean: Feels is really great. The Long Beach scene is mind blowing. The Astro Lizard Records dudes and the Porch Party Records guys are putting on great shows. Rudy De Anda and Sister Crowley are making some of my favorite music down here right now.
Vince: I love the energy. I can't get enough sleep because there's too many badass shows and events to go to every night. From actual venues to DIY spaces, I'm constantly blown away by bands and artists that I'm seeing for the first time and I love it.
Angelica: It's amazing to be surrounded by people creating something all of the time. The contrast of the shallow rat-race to make a living, and authentic desire to defy that setting and create is a perfect hotbed for weird and interesting things to be made. I think the huge amount of amazing underground performance spaces are a result of that as well. Fuck your bar that is or might as well be pay to play, I want to make music for people who care in a welcoming space that feeds off of it- places like Non Plus Ultra, Honey Trap, and HM 157 to name a few.
How have you all found influences and inspirations from the Bay Area music scenes?
Angelica: I don't think it's a coincidence that there have been so many cultural explosions spawned from the Bay Area because it's always been a place of experimentation and social activism. Beatnick poetry, punk music, experimental synthesizer music, garage rock, hyphy culture, and a history of people who give a shit about politics and innovation. It does not surprise me that today Oakland has such an amazing music scene, which is why I started OIM Records with Sarah Sexton and Jeff Saltzman. There is such a great community to foster all of the amazing bands in Oakland and the greater Bay Area right now, and that is what made me love playing music, and have love for the music community.
Sean: I've played a lot of DiY spots and venues over the years in the Bay Area, and every bill was always loaded with incredible bands. I played with King Woman a year or so ago, and was an instant fan. I'm amazed every time I get to see Jel play his MPC like a fucking concert pianist. Foxtails Brigade is one of my favorite bands to see live. Anton Patzner blows me away. I've seen Judgment Day probably a dozen times.
Vince: Growing up in the North Bay Area actual scenes were few and far between, but our generation got pretty fucking lucky. Each surrounding town had a few bands here and there, but they were some of the best bands I'd ever heard, using instruments outside the box in ways you're not "supposed to," and creating soundscapes you thought you'd only hear on a Sigor Ros or Radiohead album. Moving to Oakland and Berkeley was one of the most inspiring things to happen to me. Living in artist co-ops and live/work spaces we basically lived to put on and play live shows ourselves.We got to see a lot of amazing acts roll through.
Interested in hearing about the processes that would make up your Total Fucker EP.
Sean: It was a wholly collaborative process, borne of sleep deprivation mostly. Angelica and I would write the bones of each song, usually just chords and a melody and some lyrics, and then let everyone have their go at it. A lot of the music was written at our place in downtown LA late at night when we could play in our loft space without trouble. Some of it was improvised in the studio with Jeff Saltzman, after we would play a show in LA and then drive all night to Oakland to record. We would be pretty out of it, twisting oscillator knobs and experimenting with sound. Luckily Jeff is a very patient man. I often asked him if a certain noise or guitar line sounded good at all. I think I was in a dream state for a lot of this thing.
Angelica: Yeah—to be honest, it was a total blur. I feel like our first year in LA was a lot of keeping our heads above water, and this EP was certainly a result of that. At this point I think we have a lot more grounding here in LA, and more direction for our music, and can't wait to start recording our next batch of songs.
As far as technical process is concerned, for some songs I started the melodic framework with the Ableton Push controller, versus a guitar or piano, which is how I've always written in the past. This lent itself to a much more pop(ish) direction that was new and a lot of fun to build upon.
Vince: I think we all just wanted to write more songs that got straight to the point. Short and sweet, but hit you right in the face and made you pay attention.
What sorts of head up/eye-drying informed "Chin Up"?
Sean: Living in Downtown LA while we made this record was weird. To be confronted with such glaring disparity every day was overwhelming. On our block, all of our neighbors lived on the street, but a block away, there are luxury condos in a kind of walled-off little fantasy world with cute shops and fake grass for the tenants' dogs to piss on. It felt very surreal. Injecting my own personal existential bullshit crises into that setting seemed pretty pathetic. So the song is a mixture of all that. Trying to figure out how to be a person in the midst of a really fucked up place.
Top three things that three of you are absolutely obsessed with right now?
Sean: I'm obsessed with the Oliver Sacks book I'm reading right now, and interested in human relationship to sound in general.
Angelica: I've recently been obsessed with Hrishikesh Hirway's podcast "Song Exploder", that interviews amazing musicians and dissects the way they wrote and recorded a specific song. I love the idea of a medium that gets straight to the point, tells me what I want to know, and edits all of the excess noise in a very comprehensive way. Radiolab is another great example of that, which we listened to endless hours of while driving up to Oakland to record this EP.
Vince: I'm obsessed with all of the new music I find listening to the KEXP Live Performances out of Seattle. You never know who's going to be playing and interviewed. It's my favorite place to discover new music.
Summer & fall schedule for TV Heads?
We're touring the West Coast up from Los Angeles to Seattle and back starting June 24th with our EP release at Non Plus Ultra in LA.
West coast tour dates:
June
19 San Pedro, CA @ Brouwerij West(Mike Watt and the Missingmen, Toys That Kill, LA WITCH, and more)
24 Los Angeles, CA @ Non Plus Ultra (with Electric Magpie and Rachel Fannan's 'The Bomb') EP Release Show!
25 Long Beach, CA @ Music Tastes Good HQ
29 San Luis Obispo, CA @ Frog And Peach (with King Cole)
30 Bolinas, CA @ Smiley's Saloon(with Samvega)
July
01 Santa Rosa, CA @ Orchard House (with Foxtails Brigade and Rags)
03 Eugene, OR @ Sam Bonds (with The Mondegreens)
05 Olympia, WA @ Obsidian(with The Washboard Abs and Thunderwerld)
06 Seattle, WA @ Lofi(with The Mondegreens & Sleep Talk)
07 Portland, OR @ The Know(with Souvenir Driver & Merengue)
08 Chico, CA @ The Maltese(with Surrogate & Touch Fuzzy Get Dizzy)
09 San Francisco, CA @ Hemlock Tavern(with Annie Girl and The Flight & B. Hamilton)
22 Oakland, CA @ Starline Social Club (with Virgin Teeth, Sugar Candy Mountain and Be Calm Honcho)
23 Los Angeles, CA @ Non Plus Ultra (with Utena and Tufon)
28 Long Beach @ Alex's Bar
TV Heads debut EP Total Fucker will be available June 24 from OIM Records.
Siberian Traps
Siberian Traps are the talk of the Fort Worth, Texas underground. Championed by The Longshots/Joe Gorgeous leader Joey Gorman & friends; they release their debut album Stray Dogs today and we give you a debut listen to the album in full. Like the eclectic nature of Gorman's bands & output, Siberian Traps live up to the hype by providing timeless tunes that you can rock out to with friends, possibly even your parents, or just by yourself as Stray Dogs is the perfect road trip audio companion to cater to that wanderlust thirst from deep within. With Fort Wort currently caught up in one gnarly heatwave; groups like the Traps will have you wondering if there is something in the desert air (or local watering well) that contributes to what could be a burdgeoning Fort Worth sound. For right now, the quartet of Seth Reeves, Peter Wierenga, Mike Best & Ben Hance are here to show us how it's done with a little bit of elbow grease & analog know-how.
Stray Dogs begins with the title track that walks, struts, & runs in slow motion like a happy bunch of hounds breaking free from their kennels at nearby Animal Control sanctioned pound. Siberian Traps move from kraut psych sensibilities to new romantic nouveau aesthetics as heard on the buddy bonding song, "New Friend in Town", right before jangling up a dish of twanging chords that strum & blink in earnest. Diets, fads, & psychotropic experimentation bring about new the new day dawning of "Paleozoic", continuing to expand & build upon their demonstrations of proficiency & range on the descending visions of beauty that appears in the form of "She Came To Me". The dubious legacy of ruthless civil war general "Philip Sheridan" is investigated in the form of a pop ballad, turning the pitch down for the slow dancing "Songs I Don't Write", that sees Siberian Traps concluding their album with one last standoff from the arid trenches with "No Man's Land". Join us after the following premiere listen to Stray Dogs for our exclusive interview session with Siberian Traps' own Seth Reeves.
What about your homelands of Fort Worth influences or impacts your music?
We recorded the album in Fort Worth, but we used three different studios with three different engineers and (drummer) Peter and I produced it. So I'm not sure that it sounds like it fits in with a typical "Fort Worth" sound, if there is such a thing. We have a thriving music scene here, but its diversity is, I think, one of the hallmarks of what's been happening here the last several years. We feel like we can share a bill with most of the bands in Fort Worth. We can play with bands that are more on the punk or garage side of things, we can play with bands that have a more rootsy sound, and we've played plenty of shows with bands that are shoegaze or even electronic. I guess I'm interested in exploring as many styles of music that appeal to me and, cliché as it sounds, I like being a band that's difficult to pigeonhole. The challenge is to find a way to fuse them into something internally coherent, which I hope we've done.
As far as our hometown as an aesthetic environment, Fort Worth has historically been known as "Cowtown." It has a distinctively rural, Western vibe even though it's a major city. Stray Dogs, at least to me, feels like a mix of urban energy and more pastoral imagery. I dunno. That's what was in my head when I was writing the songs. I grew up in Fort Worth, so I'm sure our hometown environment influences me in ways I'm not consciously aware of.
How do the four of you write and record your songs?
I write the basic core of the songs – the chords, the riffs, the vocal melodies/harmonies, the words. But usually in the middle of that process, say when a song's about 50-60% done, I bring the songs to the band in practice and we spend a lot of time jamming them, trying to see what shape they want to take. Then I sort of take that information back to just me and my guitar and work on the song further. I like to have a idea of what the other guys will do with their parts while I'm still writing the song, and then let it coalesce around that sound. Then a bit later, when it's maybe 70-80% done, I bring it back to the band again. Rinse, repeat til it's done.
Recording is my favorite part of the process because that's when all the other hidden parts, particularly vocal harmonies, start to emerge and suggest themselves. That's where the songs really start to show you what they want to be. When we started recording Stray Dogs, I had this near-crippling fear that I wouldn't be able to do the songs justice. It had been three years since we'd made a record, our former lead guitar player had left the band and moved back Nashville, and I didn't know if I could handle playing all the guitars. I learned through the process of making this record that I actually like to play lead guitar, even though my style is pretty simple. The responsibility of coming up with all those parts at first felt overwhelming, but halfway through the recording, I felt like I was just surfing a wave and I couldn't stop coming up with different lead parts and vocal harmonies. It went from overwhelming to liberating. I love the studio. If I could be Brian Wilson and just live in the studio, I would.
What is it about these psych-kissed Americana ballads, and how do you fuse these organic components in your current day approach to balladeering?
It's interesting that your question refers to the songs as ballads, because I usually think of a ballad as having a pretty defined narrative, and I tend to think of our songs as more impressionistic than that. But I guess that there is a narrative current running through each of them. The whole psych-thing maybe comes from my interest in transcendence, not in some grandiose way, but just in the ordinary moments that I experience in my daily life. A walk with my two-year old daughter. A simple conversation with my wife. An encounter with an aggressive junkyard dog that I learned to stand up to. I think life's pretty weird, mostly in a good way, even when on the surface it seems pretty normal. That's the story that gets told in the songs, I hope.
What's next for Siberian Traps, post-Stray Dogs?
First, we're going on a tour of the Midwest and Upper South to support the record. I'm really looking forward to getting on the road for the first time. It'll be our first proper tour.
Also, we've already written a little more than half of a new record. About six songs so far. And I'm pretty excited about them. They're a little more groove-focused, a little more mid-tempo than the songs on Stray Dogs. On a couple of songs on the album, our friend Ben Hance played synth and organ. After we finished recording, we asked him to join the band, and he now plays lead guitar, keys, and sings harmony. He's an incredible musician and his involvement in the band has been really inspiring to me. So I think that inspiration is showing in the songs we're writing now. Because I got married and had a kid within the last few years, it took us three years between our last record and the release of Stray Dogs. I think we're at a point now where it won't take us that long to get something new out after this one.
Siberian Traps' Stray Dogs is available now.
Thumper
Like the lineage of icons & idols from Oscar Wilde, Phil Lynott, to Kevin Shields, & more; Dublin, Ireland has retained the world title of pop culture provocateurs as purveyed by Little L Records' roster. Proof of this is heard from locals Thumper, who release their Magnum Opuss EP today, following up 2014's self-titled EP & premiering the charbroiled-charm of "Chimera". Introducing the band lead by Oisín Leahy Furlong in conjunction with mates Brendan, Joey, Bev, Stevie; Thumper crank out a controlled cacophony that squalls reels worth of feedback that blares & blasts with a purpose.
For those late to the Thumper party, Furlong & friends focus their talents and energies on making a kind of sound that makes the entire world stop/drop what they're doing and take notice. "Chimera" is the kind of mythic beast that keeps America's legions of garage aficionados looking to the UK, & obsessively reading the NME for some sort of sign of something new, exciting, revolutionary, and outright inspiring. Taking the form of the two and a half/three minute infectious rocker, Thumper expertly defy the odds and gravity of the modern convention by extending and expanding the grunge art form to astronomic proportions. This is an audio event not to be missed.
Also check out the Gareth Walsh live performance video for Thumper's "rent is due", where their skronk-saturated aesthetic gives way to the most incredible pop hooks heard around Ireland. The blazing riffs bring about some of the most revolutionary things heard on the other side pond that we hope find their way to the ears of the west coasts' Colleen Green, John Dwyer, Tim Presley, Ty Segall, Mikal Cronin, & more.
Oisín Leahy Furlong from Thumper was kind enough to chat with us about the new EP in the following interview transcription:
Describe the jump from last year's self-titled EP to Magnum Opuss.
That first EP I essentially recorded in secrecy. I had had really bad writers block for about a year and a half and recording that EP was just an exercise to get myself out of that. Recording everything myself meant that I wasn't worrying about what band members thought of the tunes, and in a round about way releasing it under a moniker meant I wouldn't be held accountable for how it was received. But in doing the project I became confident in the tunes and got a band together anyway!
A year later, we've done loads of gigs, written loads of songs, and gained a small following. the main challenge for Magnum Opuss was to keep the rawness of the first EP but do justice to the new songs, which are more complex in arrangement and sound etc. I'm still terrible at recording and mixing but the songs are what are important, it doesn't matter if the cymbals are a bit harsh in the mix if I've managed to get the energy across.
Did you set out with the intention to make your magnum opus in making this EP?
No way! I was taking the piss about the fact that I felt pressure to follow up the first EP with something that was absolutely amazing…but then I was like we have 200 likes on Facebook… no one really cares. All the pressure was internal, so I just rode that and did the best I could.
What is the story behind the name, beyond the possible Bambi allusion?
Well I guess our music is characterized by being scuzzy and lo-fi etc, but once you strip away the abrasiveness each tune is actually just pure bubblegum pop. Likewise, the name Thumper sounds aggressive and macho, but it's actually the name of a little bunny from a Disney cartoon…
How do you approach that melodic & scuzzed out balance with your music?
I've been in so many bands that labored over what their sound was, and tried to run everything we did through that concept. That was the whole reason I got writers block in the first place—because I was constantly second guessing everything I was writing…is it poppy enough? Is it scuzzy enough? etc.
These days when I write the songs I just make sure they feel great and I'm proud to sing them, and when we play them as a band it's the same thing. For some reason it just works so we don't think about it too much!
What's good in Dublin right now?
So much! Girl Band, Otherkin, Bitch Falcon, Fangclub, Joey Gavin, Handsome Eric, Vameel, Beach, Stephen James Smith, Pete Pamf, Æ MAK, Too Fools, Vernon Jane, Big Monster Love, Meltybrains?, Stephen Star, M(h)aol, etc, etc, etc…
Thumper's Magnum Oppuss EP is available today via Little L Records.
Underpass
A couple years back in 2014 we introduced you to Olympia, Washington's Underpass with their brutal album Assimilation that tackled the enormity & complexity of issues that pertain to identity, naturalization, definitions of homeland, and more. Now they return with the potent emotive album Red Reflection available now from No Sun Recordings.
Hot topic trigger buttons get pressed on the charged issue of what constitutes places of belonging on "Home", right before bringing the reflections on "what you lost" on the heart wrenching, yet utterly beautiful title track "Red Reflection". Ideas of people without a home, place, or country continues on the song "Another World", to gazing into the blinding brightness of "Whitest Light", before the slow burning "Sounds of Closeness" that concerns itself with proximity and purpose. The mood maintains a solemn air that carries through on the funereal "Ashes", to the regal pep & pop of "Boy Prince", questions of risings & falling on "How Do You Fall", right before the band runs back to the safety of the stage wings of "Shadows". For those that slept on Assimilation, now is your chance to get to know this band without borders a little bit better.
Tell us about the events and inspirations that impacted the making of Red Reflection from Assimilation.
I started working on red reflection when j moved to Olympia WA at the tail end of 2014 after our first US tour. I found my self working on music alone in my room, much like the process of writing of Assimilation, but it felt like I had more time to focus on This record, because when I started writing it I knew it was going to be a full length LP, where as with assimilation I just wrote songs as more of an individual effort, nothing expected of others. In a way I liked that. Red Reflection is deeply personal like most of the music I've written. Introspective nightmare landscapes that come from the past you know? Although, the song "Boy Prince" was written in response to the recent atrocities of police killing young black boys. Makes me so sick. My heart is with the family's of the ones we have lost to police violence. Not to say this is a new sensation that is going on. Started with the first contact of the Natives and Africans. It's all insane and needs to stop, but sadly it will not.
How do you feel Underpass has evolved as a group?
Olympia, well let's see there is a great band called CCDust that my friend dilbert and Mary Jane play in. Chris plays In a band TransFX, Adam plays in GAG there are a ton of bands happening there right now. But I moved to San Diego, had to return to the ocean and the sun. Oh there is a great band in SLC called human leather. And our brothers whom we are on tour with Soft Kill. Also good stuff up in Vancouver, mourning coup, human loser, hick stuff like that.
Give us all the latest dispatches from Olympia and everywhere.
I feel as if we have all found quite a good place with playing with one another for 3 years. Feeling more confident in expressing our feelings and opinions to one another while writing new songs and performing is a great feat. We have spent countless hours with each other in the car too, so we know each other inside and out. And the sounds are always evolving.
What artists and authors and activists and more are inspiring you all lately?
I've been listening to a bunch of stuff, muddy, waters, CCR, wipers, crisis, Coltrane, miles Davis a lot, howlin wolf, James brown, little Richard, Alice Coltrane, Lori Goldstein, Kanye, a tribe called red tons of stuff. As far as activists and artists, Gord Hill, Winona Laduke, all the land defenders across North America…
What can we expect next from Underpass?
Well we just started our US tour with soft kill, so more tour, film scores, new LP more music, more touring…
Lesionread
For those that have followed our Lesionread coverage in recent months & years, we have often remarked on the vast sweeping range & abilities of Shawn E. Lewis and have entertained the thoughts of what might happen should the Buffalo artist ever fine tune his focuses. And with the changing of the solstice, we are pleased to announce that a new Lesionread break-through has been made in collaboration with Space Cubs' Suzanne L Bonifacio to commemorate the season of heat swirling sun with the release of their Summer '16 split. Featuring the reinforcement of talents like Volver's Jamie Sunshine on percussion, & Planet Three's Reggie Clark handling bass duties; prepare for the most realized & visionary Lesionread sound you have heard yet.
The Summer '16 adventure takes form on the decisive crossroads of "Fork in the Road Passing by Too Soon" where the adventure soars toward the rafters with acid jazz juiced propellants, dipping into the outro of "Next", right before taking you to the parts unknown of the awe-striking "Listen To Me" that will set with you as possibly the most complex song you have heard yet from Lewis & friends. Suzanne then takes the center stage with Space Cubs on the haunted, pretzel twisted electro of "Knots", adorning her style of nu-chamber pop vignettes with "Pearls", leaving you with the mind-displacing tension & minimalism on "Projections". The contributions from all artists involved point to even greater things to follow from both Lesionread & Space Cubs, so be sure to keep an ear out for more from all involved talents.
Shawn shared the following words on collaborating with Space Cubs' Suzanne Bonifacio, Buffalo, & more:
Buffalo is small, and often it feels left out of the music industry's big city loop. There isn't a ton of music that makes it out of the city, let alone forward thinking electronic music, so I've been extremely lucky to share this release with Suzanne. Ha, before I met her I followed her on Soundcloud, and when I ran into her at a bar I was like, you're my hero! and she was like, wut?. Fast forward a couple years and I got to bring her along on some tour dates and it was really fun and went smoothly, which can be hard for even close friends sometimes.

We're both passionate and energetic people, but also it's nice to have someone to be able to bounce ideas off of, or someone to talk you out of being frustrated creatively. I like being in duo's for that reason, but there are very few people I trust like I do Suzanne haha idk this release was fun to make and I'm proud of it.
Space Cubs' Suzanne Bonifacio shared the following insights on Buffalo & collaborating with Shawn:
I've been in and out of this city for quite some time now. But throughout those times I've been here or there, Buffalo has been overwhelmingly supportive of what I do. Along with that, working with Shawn has been extremely rewarding for me. We've also become super duper great friends in the process. There are few people I connect with, musically. I tend to climb into a hole when I create; it has become very insular for me and I've been that way since I was a kid. Previous to this, some of the only people I've been able to get things done with is my best friend, Tara ("Rook") and my fiancé, <frenchpressley", who does all of the visual work for me. They just both have been there through much of my process. It's been amazing to find another strong musical companion, who's stuff I sincerely love. His music is truly unique and completely his own crazy mind made tangible. He is one of the most creative people I know. Over the past year (pretty much exactly), he has definitely pushed me to not only get things accomplished when it comes to the business-side of things, but encouraging me to stay positive about what I do. This release was one of the products of our work and play this year and we are excited to represent each other and Buffalo in the process.
Tape Waves
Through the word of mouth networks of friends, music enthusiasts, and entertainment industry comrades we quickly caught word of Tape Waves' forthcoming album Here To Fade available July 29 from Bleeding Gold Records, presenting the most elusive & intriguing audio accents you will hear from Charleston, South Carolina. The duo of Jarod Weldin & Kim Hart Weldin pen pop songs from the heart that wear thoughts and emotive tones (and undertones) proudly on their sleeve like a favorite-band-badge-pin, as heard on the world premiere of Tape Waves' "So Fast" that finds a moment of respite amid the jangling whirlwind of patience & perseverance. Having released batches of infectious, intimate, & immaculate singles over the course of the past three years, including their debut album Let You Go; Tape Waves continue in the global, time-tested tradition of creating some of the most sincere sorts of songs that acutely strike the most precious & guarded fields of our interior sentimental & emotional core of feeling.
Kim & Jarod's appeal to the most personal places of the spirit, mind, & center of emotion continues to flourish in ways that hearken to the most sincere & dreamiest echelons. Those classic singles from underground anorak enthusiasts from back in the day are hurdled forward at a fast-ball pitched speed where the jangling guitars skip to the rhythm of happy heartbeats. "So Fast" spins around like the idle pleasures of treating an office chair like a carousel where the euphoria and confusion of the world gets caught in the breeze of chords that makes the entire world feel like a carnival attraction. Kim's reiterations of "I'm waiting, I'm waiting" breaks the ennui for an out-pour of excitement, anticipation, and the more innocent aspects of wondrous expectations of incredible things yet to come. Immediately after the following debut "So Fast", read our interview with Tape Waves' Kim & Jarod.
Describe the evolution of the Tape Waves sound & synergy over the past releases leading up to the Bleeding Gold Records album Here To Fade.
Jarod: I think with our previous releases we were very conscious of how we wanted them to sound while we were writing the songs. With this album we were a little more open to just writing and letting the album come together naturally.
Kim: We wanted to continue along with the sound we had on earlier releases while drawing from a wider variety of influences this time around. We collaborated more on writing all of the songs on Here to Fade which reflects in the evolution of the sound.
Tell us about the song writing & recording methods that you employ in order to get those incredibly airy & ephemeral textures.
Jarod: I usually write using a loop pedal. I'll usually get an idea together with a few main guitar parts and then start layering more atmospheric parts. The recording process is usually pretty similar in that way, we'll record the basic tracks and then have fun layering in ebow tracks, reverse delay loops, volume swells and that sort of thing.
Kim: I am usually inspired to add layers of airy background vocals and textures that match the atmosphere that Jarod has already created with his guitar layers.
What sorts of measurements of distance & speed inspired the super C86-dream pool "So Fast"?
Jarod: We love the C86 reference, thank you for that. "So Fast" was written pretty early on in this process and came together really quickly. I wanted to have a song that was faster than anything we had done before. I recorded a loop of the main guitar parts and sent it to Kim along with 2 or 3 other ideas that I had recorded. She heard a vocal melody pretty immediately.
For us non-locals, describe what Charleston, South Carolina is like, what the scene is like, spots of interest, the good, the bad, the great, etc.
Kim: Charleston has a lot of charm and it's changing pretty rapidly. It's got a lot of cool restaurants, and finally a neat record store downtown again. It's not as progressive a place as I'd like it to be sometimes, though.
Jarod: Charleston is a beautiful city. There are some fun shows that pop up every now and again, but we're not really immersed in the local music scene.
What local artists do you all like?
Jarod: We used to get tofu and spring rolls on Tuesday nights at this nice Chinese food place here. This guy would play piano there on Tuesday nights and he would play this really nice piano music. If felt like you were in a Woody Allen movie or something. We never caught his name, but we like that guy a lot.
Other not-so-local artists you two adore?
Kim: I'm listening to Chris Cohen non-stop these days.
Jarod: Twerps, Nada Surf and Gold-Bears have all been in heavy rotation lately.
Summer & fall plans for you two?
Kim: We're excited to share the album this summer! We hope to play some shows in the fall. We're always hoping to write more together, too.
Jarod: We'll be doing some traveling this summer. We wrote some music for a film that will be making the film festival rounds and airing on HBO at some point this summer/fall. It looks like we may be doing some more soundtrack work over the summer as well.
Rachel Mason
Unless you've been living under a rock, Rachel Mason's eclectic approach to all things musical, visual, tangible, etc continues to grow in proliferation as she prepares for a big weekend debut. Tomorrow night, June 18 Rachel will premiere her new video for "Tigers in the Dark" directed by Matthew Spiegelman featuring a live performance of Enter Das Ram at LTD Los Angeles gallery on Sunset Boulevard which used to be the site of Rodney Bingenheimer's iconic (and influential) English Disco. Rachel Mason tomorrow will also present her debut performance with Rodney on the Roq where she will incorporate Dennis Hoekstra's virtual reincarnation of former English Disco in an art installation. Rachel described her longstanding connection to Bingenheimer to us, his English Disco, & more with the following exclusive insights:
I actually grew up right off Sunset Strip in the Hair-band days of the 80's. My mom wouldn't really let my brothers and I venture out because in the 80s the street was really alive with tight jeaned longhairs and punk rockers on heroin. I remember us calling them all punk rockers. Hollywood is actually a terrible place to grow up. I only realized later when I was in high school and my friends from the valley would come out to my to see shows that I lived in the center of it all. The Whiskey, Roxy and Viper Room…they were all in walking distance. When I was old enough to sneak into shows with a fake ID I'd go out to the shows.

I listened to Rodney on the Roq in junior high school and high school in the 90s. He introduced me to so many bands at a certain time in my life. I often would go out to drag shows, but where drag met punk was really the place I loved the most. People like Vaginal Davis who actually really intersected fully with the LA punk scene—they were also my heroes, and I have a recollection of Rodney introducing bands and generally being a part of the fabric of all the music that was happening in LA.
Talking to him yesterday inside of his re-created bar at LTD was truly amazing. He showed me a picture of himself as a teenager with George Harrison, and photos of his bar with David Bowie, Iggy Pop, the members of of Led Zeppelin, the Who, Elton John…I mean, there's almost no one in the rock canon who Rodney didn't know, whose career he helped launch!

He was so modest about it all. These were just friends of his. When he walked out of the gallery, he grabbed a few of the free art circulars—which I was really touched to see- because I have so many friends who write for these local magazines, and I just love the idea of Rodney reading the reviews of the area art exhibitions.
Hear Rachel's beguiling & mystifying single "Nightmares" taken from her from her much lauded & praised operatic epic, The Lives of Hamilton Fish.
Catch up with all of Impose's Rachel Mason coverage.
Chain Wallet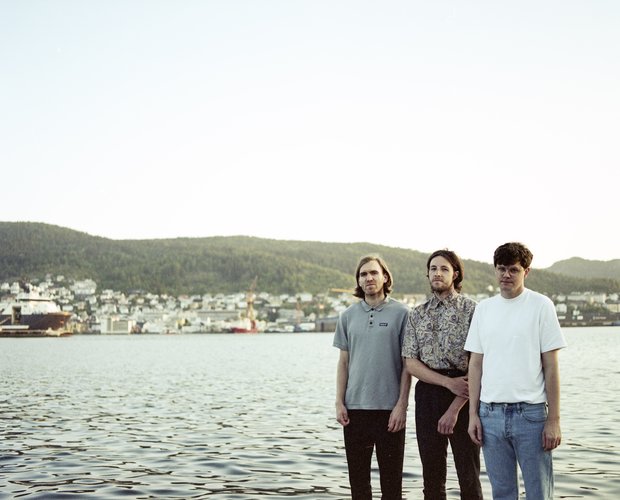 Introducing Norway's Chain Wallet who are the latest to sing with Jansen Plateproduksjon (home to Hanne Kolsto, Bror Forsgren, Atlanter, etc), presenting the world premiere of the beautiful single "Muted Colours". Made up of wide-eyed dreamers Stian Iversen, Christian Line & Frode Boris; their fresh arrival to the global pop scene provides new windows into the vibrant visions of what hope & bliss tomorrow may bring. With Balearic signals of far-off shores, Chain Wallet swings about a silver tether that sways like a pendulum toward the state side styles of coastal sea-gazers that seek inspiration, questions, & answers from the grand expanses of ocean.
"Muted Colours" basks in the hues and sensations of the ineffable, the unspeakable, & a nostalgia that is understood through relics, charms, and memories faded like old denim jeans stored in the back of a dresser drawer. The trio shows off their ability to wrap up all aspects of vocals, instrumentation, effects, & all into an elated & elevated state of feeling & mind. The group muses over the could have been/should have been as sea waves crash & zap across the production as all chords & keys twinkle like the illustrious glow of a summer-lit sky. Read our interview with Chain Wallet immediately after the debut of "Muted Colours".
Describe for us the beginning, and how Chain Wallet became your band name?

Childhood friends Frode and Christian made music together under several different monikers, while Stian had this solo thing he called Nights. Two years ago we merged our musical projects. Our ambition was to reach beyond the old kindergarten we use as rehearsal space. We explore a sound some people call romantic post-punk. We're quite happy with that description.
The name is a different story. As kids we actually bought these cheap chain wallets and tried to wear them with a certain coolness. Not very successful. We vividly remember ours coming from H&M's sub-brand called Rocky. It's kind of an homage to us pretending to be cool in the 90s. And it sounds really good: Chain Wallet. Yeah?
I'm interested in hearing about how you all approach making lush angel hair dream pop like "Muted Colours".
Writing lush angel hair dream pop comes quite natural for us, actually. We often start with a jangly guitar melody over an 80's drum machine beat. Whilst in the middle of composing, we often take a break and open up a browser with youtube to watch cool music videos or some old movie clips. This functions as a hack to visualize the vibe of the song we're about to write. Visual stimuli are actually very important, and often involve cars driving through the night, shadows and sultry images (check out this Norwegian classic). All our demos sound quite lo-fi and undergroundesque. We bring the demos with us to the studio (an old meat factory), where our producer Matias Tellez (of the band Young Dreams) brings some hi-fi production value into the mix, and takes our ideas beyond the world we know.
What's exciting in Bergen, Norway right now?
Many cool things are happening right now in the Bergen underground scene. Watch out for bands like Great News, Lumikide, Living and Amped Out. The weather is also exciting right now. Living on the west coast of Norway, we're used to it raining all the time. For some reason, it's sunny now, and that's actually quite disturbing for the writing process. Our music definitely takes inspiration from the dark Nordic skies. Sunshine is good for the festival season, though.
What are you all listening to right now?
We're the kind of band that listens to a lot of old stuff. The Wake and New Order are two obvious references we often return to. We're quite excited about Whitney's debut album as well, and all of us are super into the band Alvvays. Matias sent us the next Young Dreams album, that stuff sounds so next-level it's going to mess with people's heads and leave them crying on the bathroom floor.
What should we expect next from Chain Wallet?
A neat music video will be released for "Muted Colours" very soon. You'll see us performing the song on a mountain top with wind in our hair, shot on VHS. It evokes the aesthetics of the famous Norwegian black metal act Immortal's "Blashyrkh (Mighty Ravendark)". The video is from their early days as a band, and it looks almost too epic. We'll also play some festivals in Norway, and do a concert in Berlin. After the summer we have some very ambitious plans; releasing the album worldwide and doing as much touring abroad as possible.
Chain Wallet's forthcoming self-titled will be available October 7 via the Norwegian imprint Jansen Plateproduksjon.
Hart & Hare
Portland duo Jess Pierson & Graham Bell are Hart & Hare who premiere a listen to their just released self-titled EP, available now via their own imprint Rue Defense. Delving into the darker corners of evening emotions & other streams of thought; Hart & Hare weaves together electric synth tapestries that spin new digital textures from sound spools for the non-digital realms. Playing their last live show for a while tonight at Turn! Turn! Turn! in their PDX hometown; the duo harbor the mysteries and respected majesties of the sublime & expressions that cannot be conveyed without cloak of arranged, electric audio.
The self-titled opens up the azure smoke & mirrors of "Blue Smoke" that embeds itself into your ear & dome with the memorable cocksure recitations of "when things don't go our way we get violent…" The extremities of polarities are exhibited on the maudlin wasteland slow burner of "Enough", to the tunnel treading slog that seeks the light at the end of the darkened corridor on "Light". The concept of light is expanded further to the Graham & Jess's duet on "Summer" that seeks a solace from the grind & routines of appeasing everyone in the world (except for themselves). Outside of their vocals, Hart & Hare bury guitars, keys, percussion & the kitchen sink in an electrical stew as heard on the void-inviting, "Nothing", before "White Lies" proves that the two have the keen ability to update the Nancy & Lee songbook school of style. After the following the debut listen to their self-titled EP, check out our interview with Jess & Graham.
Describe for us what it was like making your self-titled EP for Rue Defense.
This album has been in the works for over a year. We released two singles starting in June of last year, 'Enough' and 'Nothing', and got the rest of the tracks ironed out this Spring at Jackpot! Recording Studio. We only had a couple days in the studio, so we got all of the drums programmed beforehand and then spent two very long days laying down everything else. We want to make tracks that don't all sound the same. Each one has its own concept and voice, but they all fit into an overarching idea of what our songs should be. Both of us started off making music at home by slicing parts up, layering sounds, and experimenting, so we're really trying to get back to that and not just make a live album.
Rue Defense is a new media imprint that we started working on in 2014, and is being fully realized with the release of this EP. Like many musicians, we're noticing that record labels in the more traditional sense are somewhat limiting in an era of digital releases and media crossover. Hart & Hare plays with a constantly shifting projection. This visual aspect really informs the aural, and vice verse. We've seen other acts that have similar interests, so we started Rue Defense as a way to publish and promote a variety of projects that span music, sound, experimental video, and film.
Interested in hearing about how the two of you approach your own sense and styles of song craft.
Graham: We both have different ways of approaching song craft, but they're often more similar than we might like to admit. I definitely draw from growing up on Talking Heads, Radiohead and Smashing Pumpkins, but also all of the more emotive Seattle indie bands of the 2000s like Death Cab for Cutie and the Long Winters. At the same time, I'm really interested in more experimental/art acts like Death Grips, Moderat, Arca, and Holly Herndon. Trying to combine those two modes of thought is difficult sometimes. How do you make a lyrically-charged song come to terms with bizarre synth noises and blasting pitch-shifters? I usually start writing on an acoustic guitar, but more and more I'm starting out in Ableton.
Jess: I studied sound art and digital performance in my Master's program at the University of Oregon which has influenced and informed my songwriting process. I start with noise and crazy hand written sketches, I take it to Graham to put some structure around it, and then I take it back, and we continue in that process until it feels right. I have a whole folder dedicated to field recordings and weird noises that often make their way into our songs or into our live show.
What's good these days in Portland, and how have you both found that the PDX scene has influenced you two?
Graham: Portland's music scene is pretty diverse, but it often gets pigeonholed. There are a lot of psych- and surf-inspired bands, and if you don't fit into that it sometimes seems hard to gain footing. There aren't a ton of venues that can deal with more electronic acts (although the Liquor Store is far and away the best small venue with a sound system for that type of thing), and it's weird getting paired with folk and acoustic acts when we've got 15 pedals mangling our guitar sounds. That said, a lot of the bands we play with are excellent, and I really enjoy being able to interact with musicians that share the community values even if they might not be a perfect fit for us on a bill.
Jess: There are a lot of good publications and projects here in town that bring focus to some of the often overlooked areas of music. I'm a big fan of She Shreds, and all of the work they're doing to promote female musicians. Plus, publications like Noise & Color PDX and Party Boyz are delivering content focused on a crowd that's not always represented in the mainstream media and weeklies here in town.
Graham: Also we're consistently inspired by some of the acts that exist more in the performance art realm like MSHR and LL, and older crossovers like Menomena's Under an Hour that they did for the Time-Based Art Festival. Having the experience be more than just the music is really important to us.
Other Portland artists & acts that we should be hip to?
Of all the acts playing in Portland right now, we're into Muscle & Marrow, The Ghost Ease, Focus! Focus!, Young Elk, to name only a few.
Other items of interest, inspiration, & perhaps parting words of wisdom?
Our cover art for the last few releases has been by the Portland artist Calvin Ross Carl. His recent work is more conceptual and language-based, but often has a bright, cake-icing look to it that is usually at odds with the sometimes heavy subject matter. We thought the pairing really made sense with our own approach, and is an excellent visual complement.
This EP is a return to our roots: fine art, experimentation, and mixing pop with dark and moody vibes. We're exploring a lot of new ideas and ways of making under the Rue Defense imprint, and we're looking forward to what's next.
Hart & Hare's self-titled EP is available now through Jess & Graham's label Rue Defense.
Sui Zhen
Melbourne, Australia's Sui Zhen presented the super sophisticated video for "Infinity Street" that entertains elaborate artistic displays and poses. Hear this and more on Zhen's new album Secretly Susan available today on pink vinyl from Twosyllable Records.
Also check out Sui Zhen's video for "Take It All Back" that tackles issues of resentment and regret in stripmall-suburbia superstar-styles. Join us after the jump for our exclusive interview with Sui.
Tell us what you really dig about the Melbourne scene right now.
Hey Impose. What I dig about the Melbourne scene right now is that I can be performing on the other side of the world, and be approached by an audience member who asks if I know these other acts from Melbourne. Word is spreading about Melbourne. This happened to me whilst I was on the NO ZU Europe Tour recently. An artist I admire, Brenda Ray (Naffi, Brenda Ray and the Beach Balls) tapped on my shoulder and asked if she should address me as Becky or Susan, then she asked if I knew Sanpo Disco, a mix blog from Melbourne. I love that there is a scene here and it is healthy and producing all kinds of artists. Those who want to keep music as a smaller project for themselves alongside the rest of the lives and those who really live as their main thing.
How do you approach your own creative musical processes?
It depends what's inspired me and where I am, but I try to document as much as I can. It might be a phrase, or an image. If inspiration happens when I am out and about, I'll record it on my iPhone, this is common whilst driving actually. When I have a clear stretch of time scheduled to work on music I'll start with the pre-existing ideas and work up a drum/rhythm track, synth chords and other melodic phrases. I usually leave vocals to last unless it starts with the vocal. Lately I've been taking things to a band format to jam them out and see what new ideas come from that. I am craving to work more with a live drummer and percussion again, kind of like where I started back in 2008/2009 though this time with a much clearer vision for the sound I want to achieve. I also just like to play around and experiment. The more I record the more ideas I have to sift through to craft something special.
Interested in hearing about the clandestine nature & inspirations that comprised your album Secretly Susan.
The songs of Secretly Susan came first. They are personal but written in a way that leaves them open for interpretation, open so they can be relevant to someone else's experience and hopefully meaningful for myself to perform for a long time. Once they were ready I started to conceive of the visual realm I wanted to place them in. This would help me to create images, video and all the other necessary collateral to stitch it all together into once cohesive package. I listened to the songs more objectively for inspiration, as if I didn't write them myself and I dreamed up the character Susan. I wanted to make comment about how we craft our identities, the details we omit and those we choose to bring to the surface. We do this everyday in how we enact on social media. Susan could be one of those personas that you meet online and never quite know what is real. I was also intrigued by the trend in certain cultures to modify the body with cosmetic surgery to look more 'Western' and vice versa. I find this fascinating and wanted to create an uncanny valley feeling, that teeters the line of being, not quite right. I love cinema and film-making and music videos are my chance to explore that medium.
Really want to hear about how you made the beautiful, artistic videos for "Take it All Back" & "Infinity Street". They add so much more to the songs.
Thank you. This kind of expression is perhaps the most fun but challenging for me, it's also the most rewarding. I love making videos and I first start with the story. I write it out in narrative prose and then conceive of all the finer details that I can employ to help tell that story. Since I have the character Susan to work with, the world is dictated by her and who she is, where she exists. It makes each video a lot of fun because I already have those limitations clearly set, so I can right jump in and play around from there. It's not like I am trying to create a new world within each video…they are all connected. I'm working within a tight budget and relying on the talent of many dear friends and collaborators who pour a lot of love into these projects. Without the team, it wouldn't be possible. Some recent influences are Eric Rohmer, Charlie White & ASMR videos on YouTube.
Other artists we should know about?
I was lucky to see Domenique Dumont as a live duo in Paris at Vilette Sonique recently. I love their album, the spirit in some of their songs really moves me. I also have been listening to KOFI lover's rock from 1989, check it out. Her voice is special and she does that amazing reggae vibrato/tremolo effect… I love it.
Jon Lindsay
Raleigh, NC transplant Jon Lindsay recently released the album Cities & Schools via File 13 Records, continuing a tradition heard on his previous two solo records, and numerous other acts like Benji Hughes, The Catch Fire, The Young Sons, and so forth. Building a rising reputation as a premiere producer from an impressive resume that includes recording Hiss Golden Messenger, American Aquarium, Caitlin Cary, The Love Language, Chris Stamey to his own contributions to The NC Music Love Army; Lindsay time & time again has proven himself to be an important part of North America's pop cultural landscape & fabrics that connect the creative quilts of today & tomorrow's heroes.
Taken off the new Cities & Schools album, it is our honor & pleasure to present the world premiere of the "All Them Houses" video from Derl Robbins of Motel Beds. Jon Lindsay's trip through the suburban spectrum & stories is propelled from Derl's arranged arsenal of vintage stock video held over from the era of the nuclear family where the film reels spool both forwards & backwards at various moments. The sedentary & settled down life is observed by parents enjoying the accommodations & amenities of golden era living, where the antiquated stereotypical husband & wife roles are seen in the preliminary courting stages of county fair dates full of awe & excitement. The classic cut-up visuals adds further elements of insights that point toward all the complicated mixed emotions & desires that get caught up in the song. "I can't go on this way," Jon sings out, "down on my knees, whose it gonna be, whose it gonna be?" Thoughts that entertain the what if possibilities of the loves that were never meant to be are somewhat summed up in the shrug of suburban destinies with the snarky rhetorical inquiry of, "whose gonna live in all them houses anyway?" Right after the video debut for "All Them Houses", check out our interview round with Jon Lindsay.
When & where have you found your previous work in Benji Hughes, the Catch fire, The Young Sons, & more impacting your solo output & processes?
Yo! You pick up stuff from everything, everyone if you're paying attention. Every band I've been in has left a mark on me. or, many different marks of all kinds. to keep it out of the clouds, I'll tell you some granular shit. I've known Benji since i was 16. he's like 5 years older than me, so i got to watch him come into his own and do his thing both on stage and just in life in general. he's like a brother, but also like an uncle. anyway, he's a born showman. he's old school. at the end of the day, he's an entertainer; and this is a profound thing. from our time together making music, when i was in a support role in that band, i learned all kinds of skills. how to keep it real at all times with your audience, but still not be a dick. how to cultivate a vibe. it's important to get to the zone where you are in command, folks know everything is gonna be ok, they're bought in for the experience, etc; but at the same time, you're striking that balance where everyone is in on the joke with you, and all possibilities are possible.
I'm really proud of the Catch Fire debut record Rumormill. Check it out sometime. Super fun listen.
The Young Sons…… that's a whole 'nother story.
What have you taken away creatively from folks you have recorded & produced like Rhiannon Giddens, Caitlin Cary, The Love Language, Chris Stamey, American Aquarium, Hiss Golden Messenger to your work in The NC Music Love Army collective?
so, so much. producing and recording/collaborating with others is so important to me. outside of my records and tours or whatever, it's just one of the coolest parts of being alive. getting to make stuff with and for your pals. the situation is always different. sometimes less is less, less is more, more is less or more is more, or any combination/ration somewhere in between is what's called for as a producer, but i'm sure that's been said before. as my production for others straight up affects or applies to my life as the artist (when i'm in the studio working on my own stuff), i'll just say that it makes me more aware of the importance of having a few objective, trusted pals in the room to vibe off of. I still hardly let anybody in to my process, but i'm opening that up a bit every time out. it's always good to let yourself off the hook sometimes from being this crazy maniac who controls everything, though it is absolutely in my nature. the struggle is real.
How do you feel too that touring and the like has taught you as an artist?
A lot of artists hate to tour. I fucking love it. I live for the shows. There are many reasons why I thrive on it that have to do with communion with folks, connection, all that bullshit—but awesome, very real and true bullshit! But after some years of doing it all kinds of ways—the high life, low life and everything in between—I think about how much I've learned in terms of sound. Certain songs just sound better in certain rooms at certain tempos. Some songs just don't work live. Some songs just never seem to sound right on a record. It's some mystical shit to be sure, but after a while, you can kinda just feel going into a space, what is going to work and what isn't.
Describe the Derl Robbins of Motel Beds video for "All Them Houses" of reverse vintage footage and how do you feel that this particular component complimented your work of suburban commentary & more.
Oh man. first off, Motel Beds are in my oft-mentioned pantheon. These dudes are just the real thing. Their records are so musical, so rich, so emotive and brilliant. to me, they are the best garage pop band working these days. Their catalog is unsurpassed. I'm so lucky that we are friends in the real world. We've had a lot of good times together for sure. On top of being just an amazing band both on records and live—damn their live show is hot—they are just the absolute sweetest guys you'll ever meet.
Derl is just a guy that I couldn't have more respect for. He's an absolute musicologist. The dude has an encyclopedic knowledge of twentieth and twenty-first century rock and pop and all sub genres. Really all those dudes do! Anyway, Derl records the Beds' records and has been instrumental in shaping this incredible visual aesthetic for them. He makes all their videos, and they are absolutely gorgeous and perfect for the sound of the band. Anyway, the fact that he made this for me—you have know idea what that means to me. It's maybe a tiny expansion/departure of what he does for them, but not really. It could be a Beds video. I do think it perfectly compliments a lot of the ideas/feelings, etc I'm chasing in the song, for sure. he's no fool! But I am just such a fan, I didn't want him to do something super off the reservation for me. I selfishly—as an honorary Tango Boy—hoped he'd make me something that could live in a playlist of Beds' videos without fucking up the party, and he did!
Other up and coming artists and groups that you want to tip your hat to?
Sheesh, too many! Here are just a few of my favorite working artists right now:
A Giant Dog, Mothers, Ryan Gustafson/The Dead Tongues, Lady Lazarus, Matt Haeck, Skylar Gudasz (listen to her new record!), J Swiss, The Tender Fruit, Eston & The Outs (shameless plug for a band I'm in sometimes), The Old Ceremony, SOON, Paint Fumes, Wayhas, Amigo…
Jon Lindsay's album Cities & Schools is avaialble now from File 13 Records.

New Manimal signee ATR31 dropped the slow jamming single "Ambivalence", that illustrates a slow & easy rise to greet a lazy day. The vision of Victoria Chavez, she described the founding of ATR31 with the following candid insights that reveal further details behind the electric soft & smooth lover's rock:
The internet is a funny place, I met my producer Abraham through Tinder out of all places. At the time I think I wrote on my profile I was a singer, his profile made me laugh and we matched, I had no idea he made beats. We got in touch and he proposed making a song together. He sent me a track and I was listening to this instrumental for about a week before we met. I would be walking around my neighboring streets feeling this deep longing, I became very emotionally attached and came up with melody and lyrics. When we finally met, he came over to my very small studio apartment in the east village. He had recording equipment ready and we immediately got to work, I called the song Ambivalence, he then mastered the track and we put it out into the abyss of soundcloud. We were surprised when we started getting traction without any press, people found us, we ended up on a couple of Japanese music blogs. It was then we decided on a four song EP. Abraham became more involved in the writing process and I co-production. The name ATR31 came from one of my favorite anime series and movie Neon Genesis Evangelion. A.T. standing for absolute terror, it's a force field that separates humans as individuals, it creates loneliness within the consciousness of the human condition. when in reality humans crave to be one and basically there's this push and pull regarding the emotional human condition, humans are initially afraid of closeness. Rei is a character I've adapted into my own persona, she's an enigma, someone post-human. She feels emotions but doesn't necessarily understand them fully, through music she can manifest herself. So in essence ATR31 is emotional push and pull somewhere you go in-between waking and dreaming.
Introducing NYC by LA's BRAEVES, lead by Derek Tramont who bring about brave brushes of sentiment and items of an ephemeral airs that soar via the arrangement as heard in "Bitter Sea". The sea of tears spilled by the band bears reflection of festival sounds that are spun in that state or county fair style fare that keeps hearts yearning for more.
Meet LA's Deep Dark Blue who gifted us their macro-microscopic microcosmic single "Atoms" that shudders in that intimate air of evening advances, adventures, and a vulnerable sensuality like singing while crying to yourself in your room, when no one is around to hear.
Readying their new release for June 24, Dentist brings about some super charged rock & roll to keep your summer rocking with the single "Joel". This is one of those homages that moves with the momentum of coast sounds that makes the east and west territories feel closer together than ever before.
Venus and the Moon share some organic folk hymns with the proposition of "Marry Me" off the homeward bound familial album, Brother, Son available July 15 Mother May I Records.
We go the new single "Walls to Build", presenting new constructs of feeling and reflection pools of thought found off Kllo's second EP Well Worn available August 5 from Ghostly. Forward motions are designed through percussion motions and signals that deliver the most deluxe and delightful of sophisticated dance systems you might hear all week.
Joshua Tree's day-tripping/vision-quest seeking duo Sugar Candy Mountain provide us with a whole new view with "Windows", taken from their forthcoming album 666 available July 8. With a sound that reverberates like a timeless mirage that displays visions from different eras, vintage visions resurrected from the ether for current era entertainment. Fuzzy guitars are added to the vibraphonic haze and swirl of instruments and harmonizing vocals the appear in audio emissions from your speaker like specters materializing out of thin air.
Kel Valhaal (Liturgy's Hunter Hunt-Hendrix) presents the Aujik CGI rendered video for "Tense Stage" that provides an up close look at underwater eco-systems of the deep, found off of New Introductory Lectures On The System Of Transcendental Qabala available July 15. The result is a fully engaging adventure in audio for the senses where the stages and sectors of places and things can be heard through electronics and complimentary visuals (complete with an animated waterbear!).
Consilience dropped the single "Soft and Slow" providing some pop for moments of pause and personal reflective sabbaticals, found off the forthcoming album Under Our Beds available July 8.
Red Pill, Apollo Brown & Verbal Kent are Ugly Heroes, who are readying their new album Everything In Between for release June 24 via Mello Music, giving us a taste of the here and now with the single "Today Right Now". Apollo Brown brings about that dusted groove approach to the smoky-cinematics & percussion backboard that provides a canvas for Red Pill & Verbal Kent to share narratives that surround the hook that reminds us all that "none of us our promised tomorrow".
Moon Bros strummed some stripped down acoustic essences with their holistic new title track found off the forthcoming album, These Stars available July 8 from Western Vinyl. The strums & twang will echo and resonate throughout your being.
Blesst Chest presents the angular-fuzz pedal angled single "Yes Minus Three" from the album Wish We Were There available July 29 from XRAY Records. The freak-out style jams of riffs and chord progressions are made from the things made for vision quests and other odysseys of the mind.
Watch the Clément Métayer video for Agar Agar's "Prettiest Virgin" that brings about lush depiction of desires and feelings that break beyond the barriers of comprehension and experience in what is a CGI enhanced affair. Here nude avatars dance about computer rendered worlds of rooms, mountains, as we follow our heroine through digital realms and weird, before falling into an abyss of ecstasy. Agar Agar's upcoming EP will be available this September via Cracki Records.
Taken from their forthcoming debut album, The Pearl Harts take it to the limit on "Go Hard" that goes all in, with thundering chord and reiterations of "I wanna make you shake, I wanna make you shiver".
Portland's Seance Crasher have an album in the works that was produced by Riley Geare available in August and we give you a listen to their laidback electric-pop feels with the single "Nothing's Gonna Change". This is one of those pensive tracks for those at a crossroads deciding which direction they should go, and what they should sacrifice, compromise, while trying to hold on to the creature comforts of themselves.
Those seeking meditative and emotive places with sentimental spaces to steep abstract feelings should visit the album Norway from Montréal, Québec's The Bright Road whose new album speaks in cryptic ways to all weary and sullen souls. From the the title track and all the inner reflections heard on "What's Inside"; other tracks like "Sail Away" point toward new experiences and beginnings that exist beyond the seas and skies that are in our current range of sight.
Chemical Dreams released their own elegy to David Bowie with the respectful and solemn "Sleep In Peace" that they introduced with the following insights:
The sadness we felt upon his sudden passing was more profound than any of us expected. His music was always an exploration of possibilities. We were sonic companions through his songs.
Madison's The Begowatts released their anticipated debut album Photoelectric today and we bring you the tough, riff ripping side of the law with "Lawmaker". It's the kind of hip shaking swagger that reminds you of some of your favorite artists that you have seen in the smokiest, & dankest dives & pubs around.
KOTA (aka Kids of the Apocalypse) have some big things in the works, but first graced us with the haunted Fright Night thrills of "Midnight in Suburbia". It's one of those soundtracks for those late night runs with a group of friends about the greenbelt that runs from your old childhood house to the train tracks.
Eros and the Eschaton's second album Weight Of Matter will be available August 19 from Bar/None Records, and we give you a listen to the frenetic blur, blaze, & haze that is the thrills, chills, spills, and blissful noise of "Rxx".
Peep the Endless Endless video starring Sam Evian & Kym Register for "Sleep Easy" off the upcoming Saddle Creek album Premium from NYC's own Sam Evian. The artist's feel good & easy riding sound finds motorcycle diary majesties and moments shared between friends in the wonders of the beautiful, great outdoors.
Kooley High presents another visual from their attitude-altitude EP Heights from Barrett Phillips for the track "Alone", produced by Teknowledgy that tackles issues of solace, comfort, frustrations. Kooley High provides some of that secondary school education that asks the listeners and their community to show a greater display of compassion, taste, and understanding as the North Carolina continues their quest to take conversations and consciousnesses to the next level.
Austin's Wildfires prepare to release their second EP Aguas Frescas (Part II) available August 26, and we present the campfire cadence, flicker & glow that is "Canelo". This is the sound of those summer's spent enjoying the desert heat by day, and getting cozy by the bonfire flames as the cold of night begins to descend upon the arid land of dust & sand.
Portable, otherwise known as Alan Abrahams from South Africa readies to release his album of the same name August 19 from !K7, and we have an advance listen to the single "Say It's Going To Change" that utilizes sequences of sophisticated dance pop to plead for a possible new direction, or providential sign in the sky.
Hear starRo's remix of the Flaming Lips-written track "Heavy Star Movin", performed by Los Angeles' own choir-extraordinaire The Silver Lake Chorus. The result is a soaring trip through the cosmos where choral vocal stems pass by like shooting stars observed in flight on a magic carpet ride. The remix album is available now from Six Degrees Records.
In case you missed it, we bring you HUNNY's new big pop single "Vowels (and the Importance of Being Me)" that digs up all the aches & pains and alphabetical lessons pertaining to spelling, and hurt feelings.
Stockholm by Berlin's Dog Orchestra are made up of Niklas & Daniel who make music intended to break down the wall & barriers between artist & audience as portrayed in "Hotel", that fleets like a sensual one night stand lit with a synthesizer heavy glow.
check out the Noah Lee video for Rejjie Snow's "All Around the World" that sends the adventurous, head floating track spinning around the world in a decadent night on the town.
LA's Highland Kites presented the interior conflicts and conundrums of "This War Inside" off their forthcoming EP Let Me Run, produced by Raymond Richards, available July 22. The key progressions depict inner battles of struggle & survival as discovery and courage fights the breaking pull in a song that possesses all the drama of an epic, decisive battle.
NYC pop loves Mainland dropped the new single "Beggars" this week found off their upcoming Night Trials EP available later in 2016. With insinuations of "wake up beggars it's a new day", Mainland turns on the big bright lights like big anthem headline fireworks to light up the night.
Prepare to don your "Sunday Best" with Mark McGowan, strumming up some old-timey feelings & acoustic flair & fare off theFugazi available now from In Black Records.
Check out the poppy videofrom Alison Honey Woods for Dragonette's (oka Martina Sorbara) "Lonely Heart", that delivers pepped-up & popped-out anthem for lonesome folks everywhere ahead of her June 18 through August 20 tour.
Coming August 26, the gracious folks over at Help Yourself will release the debut album Hooray for Me from Toronto by Jersey City shit-disturbers Vomitface who lend a listen to the varsity photo-skronk-&-shred sesh, "Senior Pictures". Vomitface goes through all the motions instructing you to "put your face" and "cross your legs, cross your heart" among other instructions as if you were making your grand Olan Mills portrait debut.
LA's Happy Lives dropped the single "Sick Love" that breaks down the good, the bad, the carnal, & more in an introspective track about feelings, impulses, attractions, and all the invisible bonds of connections that bring two people together, in perpetual questions of "who needs who more?"
Hologram Teen's Week in Pop
Stereolab's own synth-wiz Morgane Lhote is back as Hologram Teen, readying her double single "Marsangst"/"Hex These Rules" available July 1 from Happy Robots Records, and we are honored and thrilled to present Morgane's following exclusive Week in Pop guest selections:
Hologram Teen is my electronic music moniker and anagram of my first and last names. I used to play keyboards in Stereolab in the mid-90s and early 2000s and was also part of post-punk outfit The Projects and Garden, a psychedelic folk band with members of Simian and Simian Mobile Disco. I now live in Los Angeles, right at the junction of Sunset and Motorik Disco Avenue. I now present you with my Week in Pop and I hope you find something to enjoy in this random assortment of tunes… Abracadabra!
Wagon Christ, "Shadows"
Luke Vibert always has the most imaginative use of samples. Here he uses the string motif of John Barry's "007 and Counting" from the Diamonds are Forever soundtrack and the vocals from "Spare Some Love", an obscure track by British prog rock band Renaissance. I love that idea of mixing completely disparate and random samples to create something completely new. It's the best feeling when it works and all comes together musically.
Mr. Oizo, "WC"
Quentin Dupieux's songs and movies are always sinister, paranoid, and unpleasant but ultimately hilarious. He always manages to subvert French and American popular culture in a satyrical and cynical and somehow affectionate movies. I cannot recommend his movies enough from Steak (a sort of demented Grease) to Wrong Cops, which will make you squirm with discomfort. WC is very French and very wrong…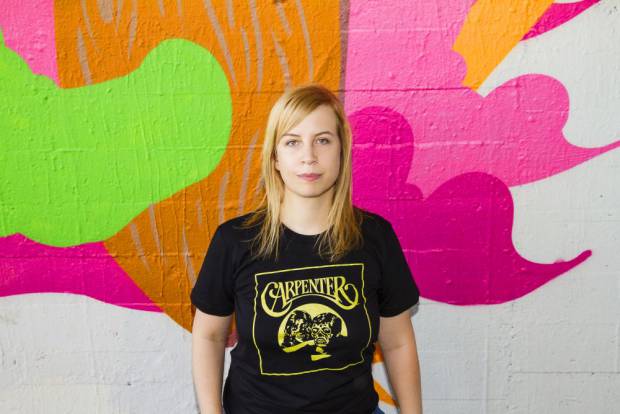 Focus, "Hocus Pocus"
Oh man, where to start here?! This song constantly alternates between the sublime and the ridiculous. Focus are a Dutch progressive rock band from the 1970s and they're performing here live on the always solid British TV show "The Old Grey Whistle Test". To my knowledge this is the only song with yodeling and flute breaks which almost puts Jethro Tull to shame. Plenty of awesome drum solos ready for the reaping here…
Air, "Playground Love"
The soundtrack to The Virgin Suicides made me really fully engage with Air for the first time. This is much darker and complex than Moon Safari, mixing pop and elements of horror movie scores. And yet this is still more uplifting than the movie itself, which was pretty bleak. Also come on, who doesn't love a singing chewing-gum in a music video?
John Carpenter, "Snake Shake"
Escape from New York is a movie with its tongue firmly placed in cheek and the overacting is always a delight to watch. It's also one of my favorite soundtracks and "Snake Shake" successfully mixes a krautrock beat with old synthesizers and elements of funk. It really motors along and makes you want to dance, although I think those moves might look really awkward on the dance-floor.
Justice, "D.A.N.C.E"
An oldie but a goodie and the more accessible track from electro French band Justice's debut album "†".  A cross between Michael Jackson and Daft Punk, it will put an instant smile on your face. And this is a pretty badass video, I want to buy every t-shirt animated here…
Nancy Leticia, "Love Dream"
Nancy Leticia hails from Vancouver, Canada and makes weirdo electronic music with evocative track names such as "Dang, My Milk Must Have Gone Bad While I Was In Jail", "Last Year, I Gazed At The Fire. This Year I'm A Burnt Kabob", and "Baudelaire Opened up a Hamburger Stand". Enough said, just check her stuff out…
Rondò Veneziano, "La Serenissima"
This track was a huge hit in France in the 1980s and I used to hate it. You couldn't escape from it, it played in supermarkets and I even found the vinyl in my grandparents' record collection who lived in the French countryside. I recently rediscovered it and could now appreciate the mix of Baroque music, italo disco, and Japanese anime. Their image is pretty unique with animated characters wearing Baroque-era attires and coiffures while flying on spaceships. Sometimes music works better thirty years later after it first came out.
Soft Machine, "Hibou, Anemone, and Bear"
This is a priceless video: actress Delphine Seyrig introduces a live performance by the Soft Machine on uppity French TV show "L'invité du dimanche" in 1969. I have a soft spot for prog rock, as you probably noticed, and this later incarnation of the band has a more jazzy feel with often intricate brass parts. Robert Wyatt is one of my favorite drummers, chaotic and loose but also precise and powerful. I'll order an extra side of drum rolls with my music, please?
Yusef Lateef, "Eastern Market"
This is taken from Yusef Lateef's 1969 album "Latitude 42° 30′ Longitude 83°". An ode to Detroit, the album features plenty of funky soul-jazz with an emphasis on intricate percussion rhythms complementing and feeding off each other.
Rodney Cromwell, "Barry was an Arms Dealer"
Did you know that Catford, England is the epicenter for robotic synth pop? My old friend Adam Cresswell aka Rodney Cromwell conjures up the spirit of Gary Numan and electro bass lines in this slice of retro synthetic goodness. Coincidentally, I'm releasing my second single "Marsangst" on his record label Happy Robots Records on July the 1st. Nudge nudge wink wink…
Follow Morgane Lhote of Hologram Teen, Stereolab, The Projects and Garden, etc via Twitter.