In the full throes of the Winter and its corresponding holidays — Impose's Week in Pop keeps the fires stoked with this week's breaking artists' exclusives — and a quick look at the week's big headlines. The world rejoices as Ride reunites; Billboard will now begin to count streams effective December 3; we heard that Mac Demarco's UC Santa Barbara show busted by the Santa Barbara fuzz; industry blahs as Uber and Spotify teamed up (ew); Sinead O'Connor provided some amusing anecdotes on U2, Prince, Miley, & more; Peter Hook and Billy Corgan tearing up "Love Will Tear Us Apart" in Chicago; while Billy Corgan quit Resistance Pro Wrestling; the controversial Aaliyah biopic was released via Lifetime; the first Giorgio Moroder's first solo album in 30 years dropped; Interpol got snowed-in on their own tour bus; Kasabian's production team's error; and we mourn the loss of Jimmy Ruffin.
Looking ahead, we are honored and privileged to present exclusives and interviews from some of today's difference-makers and game-changers like Boulevards, Purmamarca, Ruby My Dear, Seamajesty, Valise, Munroe, Memoryy, Logan Hyde, Nite Fields, Ballroom Cancer, Steppe People, Violet Vision, White Prism, Your Underdog, co-curated by Juan Wauters, and more—in no particular order.
RUBY MY DEAR
Even before the release of their Balloons EP, there has been talk, whispers, and murmurs about NYC based band, Ruby My Dear. A group that together calls Australia, Las Vegas, Seattle, New Jersey, Los Angeles, etc home; the talents of Gabbi Coenen, Darren Denman, Zack Hartmann, Ocar Rodriguez, and Jay Rudolph take their jazz school taught templates as jumping boards into arrangements that push the expected structures into the unusual and unexpected territories of the extraordinary.
Presenting the world premiere of Ruby My Dear's "Balloons", performance footage shot and edited by Amanda Foote presents an intimate evening experience with a group that makes music flies like the gradual rise and float of hot air balloon or stadium hovering blimps. Taking filmed footage caught between Glasslands Gallery and DanBro Studios, Foote captures not just the floating ghost quality of the EP's title track, but the but also the elusive mystery found on "The Water's Edge", "Whisper", and "Dirt". The video follows the band walking through narrow stair corridors in step with Darren's conscious burrowing keyboard melodies. Gabbi's descriptions of feeling break out from between the physiological and psychological polarities and into elevated states brought about by the surprise key changes turns, and directional lane changes from Jay, Oscar, and Zack's core section. Observe the group between the two performance spaces allows a front row seat to the original and unique angles that Ruby My Dear entertain with their ambitious approaches to the audio arts. After the following premiere of "Balloons", the band gave us a view into their aesthetic dynamics, and more in an interview after the jump.
The entire band comes from a variety of disparate places. Tell us how you all came to meet each other, and how Ruby My Dear began.
Like most bands in New York, we all met in college. Gabbi had just moved from Australia in late 2011 and was looking for people to play some songs she'd been working on with Oscar. We all knew each other, but had never played together in the same room before; once we did, the connection was immediate. The lineup eventually solidified at the end of 2012 and we've been plugging away at it ever since.
I like the b/w video for "Balloons" shot at Glasslands Gallery and DanBro Studios. Favorite moments shooting the video? And with Glasslands closing and all, what are some of everyone's favorite Glasslands moments?
Our friend Amanda Foote shot everything, she's so awesome (and patient!). The more candid shots behind the scenes at Glasslands were fun, and of course the part where we're climbing the stairs — that was more difficult to coordinate than you would expect. We're all really sad that Glasslands is closing, and so thankful that we got a chance to play on that stage with some of our favorite bands supporting us. That venue has a really good reputation for presenting some of the best acts Brooklyn has to offer, so we were just honored to be included in that bunch.

Describe the process of composing and creating the Balloons EP.
The song selection process was pretty simple – we just chose the best stuff we had, and it wasn't until we'd finished making the record that we realized there was a thread that connected them. We didn't really do much pre-production, since we'd been playing most of the songs live for almost a year. But once we got in the studio the floodgates opened and there were so many little things that we added in overdubs and post. It was really fun to get to discover all these additional layers in the songs and arrangements, and it was interesting to collaborate on a deeper level than we had in the past. This was the first time we had spent any prolonged period of time together (seven days on a farm in Pennsylvania) so there were definitely some tense moments, but the great thing about doing it somewhere remote is that we could really focus on making the best record possible.
How do you all bridge the wandering electro cascading keys, the more abstract electronic moments, with the more conventional approaches to songwriting?
…Good question. I don't think we actually know, or at least we try not to analyze it too much. You just kind of have to follow where the song leads you, and we certainly aren't concerned with boxing things in to the typical 'verse chorus' structure. Perhaps that's a benefit of having gone to 'jazz school.' With "Balloons", the dynamic arc was already built into the structure of the song, so it was easy to figure out what needed to happen to bridge it all together. We have other tracks where the connections between moments had to be worked out in rehearsal a little more, but this one kind of emerged already formed and we just had to figure out the best way to channel it. We're all inspired by film scores and classical composition, as well songwriters who have a way of creating these huge pieces with lots of different sections that flow together, but don't sound confused or meandering, like Joanna Newsom and the Dirty Projectors. Our goal with every song is just to make something that gives us and the listener a strong visual image and mood.
With "Balloons", was the goal to create a kind of feeling of helium induced flight?
Sure, why not — like the little kid at the end of The Red Balloon, just kind of floating away with all his balloon-y friends.
With Death By Audio and Glasslands closing, what are some of the great DIY hopes for Brooklyn, and NYC as a whole as these communities—like many other independent communities found the world over that are facing these forced changes and upheavals—are in the midst of transitions, takeovers, with bleak outlooks, and so forth….what glimmers of new chances do you all see from these trying times?
You know the greatest irony of this is that the company who is taking over that space basically made its name covering underground scenes… But sadly that's the nature of existing as a creative community in a city like New York. We all do this because we love it, and because of that it's all too easy for someone to swoop in and take advantage of it. Too often when a venue goes down, the story gets painted up as though it's the end of an era. Spaces are great, but it's lovers of live music that make it all happen. Our overall hope is that more people in NYC learn to enjoy live music, and that the bands and creative individuals remain supportive of each other and committed to the scene. Change is inevitable, but it's how you move forward once it's happened that matters. There's so much good music being made, that alone is enough to ensure more spaces and opportunities will come about.
2015 plans for Ruby My Dear?
We were supposed to go to LA last September, but sadly that fell through, so we're going to try head there in the spring, and hopefully parlay that into a west coast tour. We're also going to do an east coast tour (finally!) and definitely record some of our newer tracks very soon, maybe even start working on our first proper album. Also, getting #NoMoreDarrenJokes to trend is a high priority.
Other indie acts that you all feel deserve more credit?
We're playing with an Aussie R&B artist named MKO this weekend, she's incredible. Our friends Tiny Hazard and Altopalo are some of our favorites closer to home. And if you're not listening to Adult Jazz or Hiatus Kaiyote, then you're doing life wrong.
Ruby My Dear's Balloons EP is available now via Bandcamp.
SEAMAJESTY
Introducing Seamajesty, the project of James Yates— drummer for The Declining Winter (ex-Hood), epic45, The Pattern Theory, and so on—premieres an early listen to his upcoming album, Seamajestea before its December 1 slated release from Plain Sailing Records.
The eye-opening "Say Awake" thunders it's way to the front gates at the beginning of Seamajestea, before running along the cosmic east meets west track meet of, "Abacat". The motorik approaches remain a big touchstone to James works, heard at the beginning of the multi-sided suite, "Double Carb". The autobahn vintage electronica deluxe walks into the ambient environments that send head spaces up silo barns that tower into the heavens, or the digital key code section, that spills into experiments in restrained distortion rhythms, before finishing with a dirge into a drum and bass-glitch party. The majesty of Seamajesty is the ability to bottle seasons, and moments as if they were high end fragrances, like the incredible instant holiday that "English Summer" emulates. The more acoustic, and stripped down side is explored on the gentle soft strings of "Lyme", that then plunges into the cinema for the ear orchestrations of "Popcorn Salted". The underscored progression of "Popcorn" returns on the big album finale, "Popcorn Sweet", bringing about the epilogue through sweeping see-saw of organs and high scaling climbs of keys. Moments of pensive moods are done through drone echoes on the chamber chutes of "Teufels", to the future rave crafts that burst with a new kind of synthesized lightning on, "Stanley Yelnats", or the slick sports car style of the quick shifting, "Steel". Catching up with James Yates, check out our interview with the Seamajesty right after this exclusive stream of Seamajestea.
What sort of sea-lording sentiments gave rise to the name and formation of Seamajesty?
None really! I mean, I love the sea and visiting the coast. I always liked the idea of an anagram being the band/project name and handily my name rearranges to Seamajesty — it doesn't really mean anything.
From your work in epic45, The Pattern Theory and The Declining Winter (ex-Hood), etc; how have these strains of influence flown into the main tributary of Seamajesty?
I guess it was lots of cumulative experiences from each band — I'm a very different musician and person from the first Pattern Theory practice in 2006 to today — I guess every gig or — good or bad influences and forms something.

Describe for us what it was like making the debut Seamajesty album, Seamajestea.
I moved back to England from Berlin in 2010 and I started just experimenting in my home studio — buying tape machines and weird instruments I found at car boot sales/ebay. Lots of the tracks started out as small programmed ideas on my laptop, which I would then replay or change or add live instrumentation when I had the opportunity.
I also took trips to various places to record things — like the abandoned USAF listening station Teufelsberg in Berlin – stuff I recorded there really informed certain aesthetics of the album – for example, the whole track of "Teufels" was recorded there. I mixed and mastered the record in London, both at home and in a friends studio.
As someone who is known for 20 minute sound sessions and more…how do you condense your work down into say, three minute increments?
Brutal editing. I often try and compose things in small modular blocks, so even though the track may feel like one continuous thing – it is in fact several separate ideas or that's how it was written and then later combined. I like this way of working – like creating a musical collage.
How do you know when a Seamajesty instrumental is done?
I don't know really, I think when stuff doesn't annoy me!— I guess that's just mixing in general, but I play through it and if things pop out or if something doesn't happen how I thought it did then I change it. If I can listen through and nothing jumps out, I'll leave it and come back to it, if it's still good… then it's done. It's also worth pointing out — I have a great group of friends I play stuff to/send – which is super helpful. No man is an island after all….
Like the dove-tailing of "Popcorn Salted" and the finale of "Popcorn Sweet", what are the relationships between one track to the other, if any?
"Popcorn Salted" was written first, "Popcorn Sweet" was the last full track to be written. It was something I had written on my computer and forgotten about (or not got around to finishing). Upon rediscovering it, I was trying to find a guitar part and I realized almost the same part that was in "Popcorn Salted" fitted over these new chords and loops — which I thought was kind of cool, so I thought it could be like a little theme. I also like popcorn to eat so I called one "Popcorn Salted", the other "Popcorn Sweet".
Seamajesty's album Seamajestea will be available Plain Sailing Records.
VALISE
Dallas, TX's Valise has worked some eighteen weeks on their first album, Young Bloomer with Matt Wilbur at Lakleand, Florida's The Vanguard readying it's release for February 24. Now an integral part of the Dallas scenes, Valise premieres the video for "Don't Forget Me", following the low-lit alley routes of forget-me-not meetings viewed in slowed motions. Schoolmates Vince Penick, Jared Travis, Casey Newton, and Ricky Johnson have traded academics for building stadium sized songs in the spirit of their contemporaries of the touring circuits that the band has shared stages with. Spinning some sonic effect and sequencing tricks to a big bandstand style, they also retain a passionate heart as the driving source of the entire assemblage.
From the very onset of "Don't Forget Me", Vince's vocals are blown into a blazing storm of pyrotechnic effects amplified by the band's attention to timing and swift rhythmic shifts. The video follows different, beautiful strangers intermingling in the night and participating in a slow motion kissing match that works like what we are imagining could be some kind of French speed dating game. Dishing out all the details about Valise, our interview with frontman Vince Penick runs right after the following world premiere of "Don't Forget Me".
Give us some back in the days of school when you all met, and founded Valise.
We met back in high school (we were actually all in glee club together – true story). We had a little band, nothing too serious, but we wound up going to different colleges, so we called it quits. A couple years later, we were back in town for Winter break and got together to play for old times' sake. I guess we missed it pretty bad, cause by that time the following year, we'd all dropped out, moved back to Dallas and started Valise.
What inspired the name? Minus the 'e', I know Valis is both a sci-fi book by Philip K. Dick and an esoteric Japanese video game from the 80s .
I wish it was as cool as either of those things, but it's actually kind of uninspired. A 'valise' is a small piece of luggage, like a carry-on suitcase. It's French, I think. Honestly, now that I think of it, this is probably the last interview where I'll tell the truth. I'm gonna go w/ the Japanese video game from now on! Thanks!
What sort of maturation processes and cognitive evolution guided the making of Young Bloomer?
Honestly, we could never really figure out what the sound of the album would be. It seemed like every track was pulling toward a different sub-genre of indie rock, so we just went with it and decided we wouldn't try to make the record super-cohesive. You rarely hear people say, "That record was all over the place!" More often you hear, "Eh. All the songs sound the same." So we just went with our gut for each track and followed the song wherever it led us. We recorded one track completely, before moving on to the next, and tried not to worry about what was happening on the rest of the album while making decisions about any given song. It was sort of a weird trade off. The songs felt stronger individually, but the album as a whole got a bit more random. That worked for us.
How do you all normally go about the songwriting process?

The recording process was really a product of the writing process. Any way you could write a song, we did. Some were written by one of us, on a guitar, alone in our room. Some were written in a rehearsal space, loud and collaborative. Some were written completely on a computer, never played live until the record was finished. Then, a couple were written in the studio, tracked as we wrote it, and written as we tracked it. We've never really settled into a particular songwriting process, but I think that helps give the record it's variety. For us, the way a song was written has a clear influence on it's final recording. Some tracks have a live feel to them, some are more along the singer-songwriter lines, and we've got a few that rely on a lot of electronic elements, and it's cool to see how the original vibe of the song lingers through the whole process.
What's good these days in Dallas and Ft. Worth?
Dallas is in a real upswing right now. We've got a few great neighborhoods — Deep Ellum, Bishop Arts District, Lower Greenville – that are really growing and bringing Dallas's more passionate, creative, artistic types together in one place. So we've got these little pockets in town where it's nothing but great venues, restaurants, shops, and art for a square mile. Deep Ellum is home to a lot of the music in town, with all the venues bunched together on one street, each with their own niche and co-existing peacefully. It's an incredible spot for live music, and you could honestly catch a dozen bands in one night if you timed it out right.
Underground artists from around there that everyone should hear?
Our friends in Bethan just released a great album, Time Gone By. It's a pretty chilled out listen. The songs are great and the vocals are beautiful. They're the kind of band that gets a crowd to just stand and stare with their mouths open. On the other end of the spectrum, I'd check out our buddy Kalan Briggs, who performs under the name Plain Jane Francis. Look it up on YouTube. You'll love it. He's a photographer, videographer, and the most unsuspecting future hip-hop star. If I had to put my money on the next act to break out of Dallas, it's him.
2015 plans, projections post-release of Young Bloomer?
We'll be spending a lot of time on the road, hoping to hit a few spots we haven't made it to yet. It's been a lot of fun getting our new set together, trying to capture the sound of the record, but still wanting to bring something different for the live version. I think we've put together something pretty unique, so we're anxious to take the show on the road. Aside from that, we'll be following up the album with a remix EP in the Summer, which will give people a whole new way of looking at the album. We loved the idea of giving our songs over to someone else and letting them run away with it. We've had a few come back already, and we were blown away by how great they were and how bizarre it was to hear our tracks completely deconstructed and turned into something new.
Valise's Young Bloomer will be available February 24.
PURMAMARCA
Early last summer we got introduced to AM radio dialed life of NYC's Purmamarca with their single"No Battles", and today we catch up with frontman Ryan Henry and premiere the new earth and mind trotting single, "Chasms". Like the summer and winter breezes that whistle through the spaces of thoughts, Purmamarca creates a feeling of home with a sound taken from various locales and inspired moments and shaped into a cohesive resonating beauty revealed by the song's alignment by way of piano keys.
Turning the page on the last chapter of "No Battles", "Chasms" considers those years and days gone by expressed in the intimate reflection chambers. Metaphors of valiant knights and the former motifs of battle are here built into an anthem of autonomy, blending recording locations from rehearsal spaces, borrowed pianos, living rooms, bedrooms, and any where of creative pertinence. Shaking off the power of "shadowed ones" and over-lording dragons—sound shields of light send beams of light like the horizon sun dawning of a brand new day, brand new opportunities, and a new chance. Every note on "Chasms" resounds like the warm thicket of a nest to keep the warmth close in during the days of winter until seasons spring and summer warm the surrounding world once again. Immediately following the premiere, we are joined again by frontman Ryan Henry to discuss the sounds from the world of Purmamarca:
You have talked to us before about there being more of a "focused effort" on the instrumental involvement from the rotating collaborators to having Brian Bishop and Hannah D'Amato joining into the fold. How have these particular perception shifts provided results like the rooms and corridors that make up the mental chambers of, "Chasms"?
Purmamarca has totally had a rotating group of bandmates through the past few years. "Chasms" represents the work of myself, Brian, and Gabriele, and the three of us have now been playing together for a little over a year. I think there is certainly a desire on all our parts to create an atmosphere of space and timelessness. Everything, every day feels like an entering into a new realm, one without much ground and without much consistency. We're all in air whether we want to believe it or not. We all seek ground. We all seek understanding. But to embrace the realm of the unknown, to be on the front lines of the self, to break through your own mind into new consciousnesses — this is what I want of my own world — and I think these sounds help propel me there. It's important to note Colin Alexander's work on Chasms as well; as sound mixer, he brings an acute awareness of space and atmosphere.
What was the inspirational basis for "Chasms"?
"Chasms" actually started with Elon's words, which to me are about not letting other people hold power over you, about letting go of those 'shadowed ones,' and each step being a 'time anew.' The words were the inspiration this time.
I remember you telling us that "No Battles" first began at Radio Bushwick. Have there been other new songs that you can tell us about that originated from there as well?
Writing bits of "No Battles" at Radio Bushwick was random and cool, but nothing else has been written there. In fact, I think they're going through some legal dispute right now with a terrible landlord, and I wish them all the best to getting their doors open for shows again. "Chasms" was born at the rehearsal studios I was working at for most of this year. There were pianos in each of the rooms and one day I was bored during a shift and ducked out to write for 10 minutes until I inevitably had to get right back to the desk. I hope my former boss doesn't read this. Well, actually I don't care if he does.
Both Impose and other publications have made lots of comparisons and metaphors to Purmamarca's sound pertaining to weather cycles and other naturally occurring phenomena, and I'm curious to hear where this push toward a style of music that blends into the physical earth sciences comes from for you, and the band in your compositions?
What an interesting question. I have no idea how to answer it. I suppose lyrically I'm interested in the seasons' change as being a metaphor for change in general, of moving on, letting go, finding new beauty in new chaos. Practically speaking, the song was recorded in a number of different spaces on a USB mic I carry with me wherever I go in my backpack — the band's practice space, my friend Drew's bedroom while she was away on tour, Brian's living room, and again, the rehearsal studio I was working at for a while. All of these spaces obviously have different qualities and each is a part of the track. Maybe this is why it feels like it blends earthly qualities, because they were born on different parts of the earth.
Other NYC indie artists that you want to give a shout out to?
Shout out Mitski who just put out an amazing record that has changed my life! Go and listen to it as soon as you can!
What other recordings are you all working on? Holiday plans and 2015 projections?
We're working on a bunch of new songs, and the "No Battles" music video directed by Ellen Frances will probably drop in the next month or so. I think we're all hoping to go on our first tour next year, and I'm itching to get into a studio to make the next record. As much as I love recording in my bedroom with a USB mic, I think being in a proper studio will possibly bring out qualities that we're not expecting. As for the holidays, I'm planning on spending a lot of simple time with my family in LA.
Listen to more from Purmamarca via Bandcamp.
BOULEVARDS
My recent conversation with Boulevards' Jamil Rashad, reaffirmed the almighty power and perpetual importance and heavy influence of the funk. With deep radio and deep groove roots from Raleigh, NC; Rashad explains an upbringing rich in the funk that has lead to his mission statement that he described as, "[to] bring people the funk and groove they have been waiting for." In a discussion that centered around this thesis/life statement, legendary landmarks like James Brown's inimitable The T.A.M.I. Show performance are developed into the lovers rock and future groove dynamics that the hardest working man in show business would applaud.
On the newest Boulevards jam "Sundress" feat. Lena Carr, the bass guitar rolling riffs slide onto the dance floor dialectics with the lights dimmed low. Lena Carr's freewheeling chorus champions sun dress teases and twirls on the chorus hook while Jamil keeps the conversation carrying on while maintaining fancy footwork talk on the floor. "The party night's here, I know you don't care, the lights get dim, it's not about them, we on the dance floor, you're shining like a gem, you whisper in my ear, we can't control this." The production composed by Chateau moves Jamil and Lena's back and forth across a palette that recalls Isley Brothers records wading down the river into the new waters of rhythm, blues, and the future of the funk served fresh for today's audiences. After the following listen to "Sundress", check out our discussion with Boulevard's Jamil Rashad for unique look at the eclectic artist.
Raleigh has been one of those storied hotbeds of talented underdogs and DIY visionaries. How did your environments and life stations give rise to the mode of swift styles that is the outfit of, Boulevards?
Well I have always been influenced by funk, jazz, new wave and pop. Growing up in a household where my father worked at a radio station in Raleigh, He used to bring me music to discover and listen to all the time. I've always wanted to create pop music that I loved to listen to and thought was good. Making people feel good, feeling sexy and just dancing is what people want to do, just lose themselves. My music isn't for wallflowers, it makes you move and groove. You look back at studio 54 or paradise garage that's where I want to take music again. Make pop music that takes you somewhere and feel sexy.
What else has been going down lately in Raleigh that you have really been into at this moment?
I'm really big into vinyl. My father has big collection of vinyl records. So I need to catch up to him!! I go to this thrift store in downtown Raleigh called Father & Son, just get away from making music and just want to relax. It helps inspire me to write new funk jams and get ideas for visuals for my next record. It also doesn't hurt to buy some threads every now and then as well.
What is the state of the Raleigh indie scenes across the board?
In Raleigh there is a lot of cool music you hear, from indie, folk, electronic, hip hop and more. They have a really cool music festival called Hop Scotch that happens in September that's really huge. I was part of a day party that was fun, I'm hoping next year I will be on the bill and bring people the funk and groove they have been waiting for.
"Sundress" has all that really wavy and flex surface waxing that is super future, as well as being super current, and then you also have some lo-fi throwback frequencies thrown in for good measure. What was the construction of the both the groove and the flow like for you?
Sundress is just a smooth groove funk track. Chateau produced it. I wanted to take the listener to a place. A place where a boy and a girl just get lost and lose themselves to each other. I wanted the flow to be smooth with the arrangement of the song. I wanted it to be conversational, I'm talking to this girl about her body, her love, her hair, her sundress. She is playing hard to get but wants to give in.
How did you link up with vocalist Lena Carr for the track?
Lena is a talented woman with a great voice. She was perfect for the song. She has that Diana Ross feel that I enjoy very much, but has her own style. She is from North Carolina as well, but lives in Brooklyn. I met her back in college. Years back, I discovered her Soundcloud or Facebook… I cant remember, I didn't know she had this incredible voice. I remember she was playing a shows in Brooklyn, but I couldn't make it. I invited her to a show I was doing at Glasslands and she couldn't make it. So when I was living in Brooklyn, she invited me over and I met her sister who I have known as well but haven't seen in years. We ate food and listened to music we both loved. I played her the sundress idea and the rest was history.
What upcoming releases have you been working on?
I'm working on 2 EPs at the moment. I'm really excited. I've already started working on these jams. Hopefully they'll be out next year 2015 but no exact date. It will be the grooviest and funkiest jams I've ever done. I'm excited to share them with the world.
Other recordings and collabos you can dish any word on?
As far as collabs, I can't really get into details. But I'm working with some very talented guys who know the funk and study the funk like myself. It's only fitting that I work with producers/composers who know the funk just as well if not better than me to make the best records possible.
Keep up with Boulevards via Soundcloud.
MUNROE
Kathleen Munroe, Canadian born actress of notoriety also operates on the handle of her last name, Munroe, singing Southern gothic ballads that travel between the decisive road forks of good, evil, and good old fashion rustic folk ballads.
On the world premiere of "Bloodlet", Kathleen provides sparse folk Americana tales on various dealings with the devil and demons tied up into emotional and empathetic bonds. "I left one bag of mercy like a sinner to his whore, I left you my love, like a bullet leaves a brain, and if I don't get better I won't see you again." Showdowns are met like Southern square offs between romantic parties where dueling pistols and words turn dusty rural roads into OK Corrals, and coyote patrolled canyons. Kathleen Munroe also joins for a discussion, following the premiere of "Bloodlet":
How did you first discover your inner songstress?
I've been playing music since I was pretty young, and started writing songs when I was about six or seven. It's been something I've just done, for myself, for years.
What for you is the connection between your acting work, and your songwriting?
I guess both serve an interest in storytelling. I've always sought outlets for creative expression, and I'm primarily interested in narrative form. Acting and songwriting both involve the process of finding the right way to tell a story, and that's interesting to me.
What sort of devil at the crossroads type of inspirations lead to the rambling string strumming ballad, "Bloodlet"?
I've long been into early Americana, but I upped my consumption of older folk and pre-war blues after reading John Jeremiah Sullivan's essay on Geeshie Wiley and Elvie Thomas. Their stuff is amazing, and it's ultimately different from anything I do; it wasn't my intention or my inclination to be fully derivative. It also wouldn't be my place. But the sparseness of the music, the raw aching quality, and the haunting material got in my head, and felt in line with some of the darker folk writing I'd been doing. Around that time, I was working on this love song about violent betrayal, and drawing on those traditions felt like the most honest and fitting way to tell the story I was trying to tell.
For you, what is it about those more archaic forms of Americana and American primitive expressionism that draws you in?
There are these beautiful consistent melodic structures in those traditions, with lyrics that have a real darkness to them. Musically, the songs have pretty basic structures, they play with repetition and variation, and they're generally pretty bare. They often include spiritual/religious imagery that kind of borders on magical realism. I find that stuff pretty compelling: calling out to spirits and devils in a literal way, telling stories from the point of view of ghosts, etc. I have a pretty straight-forward approach to structuring songs, and I lean on a range of American traditions for my EP — folk, old country, 60s pop — but I guess for me, the collection I made feels unified by an underlying darkness, violence, yearning, and repeated imagery. Those qualities are attractive to me as a listener as well as a writer.
Can we expect you to combine both your screen and song work together at any point in the near future?
I'm not sure. They feel pretty separate now, but it could be cool There's a movie in very early stages of development that I'm connected to, and I'm writing an instrumental song for it. I'm enjoying that. We'll see what happens there.
Recordings in the works or collaborations that you can share?
I just finished recording an EP that will be released in February 2015.
DRIFTING IN SILENCE
Off the album Desire, from Derrick Stembridge, aka Drifting in Silence; check out the premiere of the Francesco Brunotti directed video for the title track, "Desire". The electronic, industrious and enveloping atmospheres from the Raleigh, NC artists are given a natural setting for mystical beings, supernatural spheres to enjoy as their own habitat. Brunotti's video follows the adventures of a blank faced Noemi Quintili wandering through the woods, opposite triangular appearances and CGI'd shapes, multi-colored smoke, and the connection and allure to a cosmic orb. As the guitars and rhythms get quicker and louder, the action between earth and supernatural forces spirals into a battle between species, and ecosystems of both the known and unknown dimensions.
Drifting In Silence's Derrick Stembridge wrote us the following about the song, "Desire":
When I first starting writing Desire it was two separate tracks the beginning had has this ambient vibe and the chorus part which has live drums and guitars. It then became a challenge to morph these two into one track that created a story using the language of sound. At that point I brought in my good friend Jess Hewitt from Drev that I have worked with on past Drifting In Silence albums and we came out with what you hear today.

Once it was finished I knew it needed visual in order to tell the story beyond the music. In the back of my mind I remember coming across Francesco Brunotti's video that he had done for the band WIFE. So I wrote him and the rest is history.
Director Francesco Bunotti's thoughts on the creative process behind the making of the "Desire" video::
When Derrick first got in touch with me and made me listen to his track, I thought it was a great piece of atmospheric, instrumental music..it sort of made me think of nature, and trees, and open spaces, because of the nature of the music and the dreamy feeling it evoked, and, at the same time, at least for me, there's even some kind of melancholia hidden in this music, then all of sudden it opens up and there's joy too or at least a sense of 'inner peace.' So, once we decided the setting, I thought that we needed a character, a female one to be more specific, since the music is quite emotional, lost in space and time in these woods, and yet she had to remain "neutral", I mean she didn't need to have a specific identity, she had to be part of the setting in a certain way, hence the decision to make her become 'faceless,' then I decided to add this sort of ever changing texture to her face, I mixed up a morphing 3D model with some images of the universe and the stars in order to make it like that. Then I thought that it might have been interesting to have these sort of digital lifeforms in the video, floating around, being part of this natural habitat, even surrounding her, watching her, protecting her . So in order to make this happen I had to create a lot of shape-shifting 3d abstract objects and composite them in the original footage to make it look as much "organic as possible", then I opted for a strong color correction in order to make it look even more surreal and as much "dreamy" as possible. So, the visuals for this video might be summed up as a mix between nature, humanity and 'digital' abstract lifeforms.
Drifting In Silence's album Desire is available now via Bandcamp.
MEMORYY x SPACEBROTHER
Memoryy enlists his longtime buddy Spacebrother to provide a remix-rendition of the big single banger, "Feels Like The First Time". From repeated uttered stems, and the feeling of rising elevations creates the returned sensation that remembers the initial impact of the greatest firsts ever experienced first hand.
Spacebrother keeps melodic vocals ghosting throughout and surrounding the soul strain and emotion stirred vocals from Memoryy's main man, Shaun Hettinger. Shaun brings the returned acknowledged existences of estranged lovers that  become reacquainted under a pop scheme that Spacebrother decks out in the biggest and boldest keyboards that can be afforded. Bigger news is that the old friends are collaborating again (they were once in a duo called Los Nintendos, way back in secondary school days) on an upcoming EP that Shaun hinted in our recent exchange:
Spacebrother & I have been friends since high school, when we started a short lived but best named band together, Los Nintendos. Since then we've both come a long way musically & I've been in love with his remixes. It's a pleasure to be working with him again, and on the receiving end of a Spacebrother remix. We're hoping to collaborate on the next Memoryy EP that's currently in progress. Stay tuned!
BALLROOM CANCER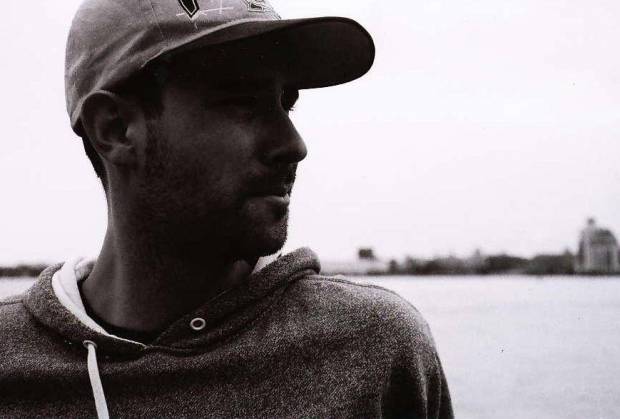 Formerly known as Aminals, we caught up with Jake Sheppard about his newly dubbed project under the new name, Ballroom Cancer. Premiering a listen to "Misinterest", his electronic curated creations take signs of new scientific developments of research and detail expansion as he prepares to release the debut EP, Lightning, No?.
The same emotive presence we heard on "Sides" remains, as Ballroom Cancer dances through the flood of an electronic outpour that engulfs all of "Misinterest" into a digital stew. An acoustic heart maintains at the core while caught in the restrained electronica undertow glow. Keeping up with the Denver scenes and the name change to Ballroom Cancer; we had another chat with Jake Sheppard, following this premiere of "Misinterest":
Tell us about your work doing research in a cancer lab, and how it prompted you to change the name of Aminals to Ballroom Cancer?
My research focuses around cell function and how the immune system recognizes and interacts with cancer. We basically knock out genes using a gene editing technology, and study how the function of the cancer cells change.
The switch from Aminals to Ballroom Cancer was more of a coincidence than anything. I noticed a poster for a ballroom dancing club on campus, it caught my eye in that stereotypical stock photo way; her in a red dress, him in a suit, a red rose. Anyways, the stark and unnatural quality, or maybe the fact that I had just left the lab, triggered the idea of cancer instead of dancer. After a while I built up this meaning to what ballroom cancer was in my head — something traditionally elegant and poised that had become mutated and distant from what it was. I started referring to things and people as 'ballroom cancers' but it wasn't until I realized how much it applied to my own work that I made the switch from Aminals.
Like the waving synth, electronic eclecticism on "Misinterest", do you feel that Ballroom Cancer allows you to be more free with your own musical expressions?
Definitely. Being from a town with strong ties to folk music and my use of acoustic guitar I found I was being sorted into categories I didn't feel I belonged. I really enjoy folk but it's not a light I wanted my own music to be seen in and I think the name Aminals was reinforcing it. I was the 'nice animal band' ha ha. I enjoy the way 'Ballroom Cancer' catches people off guard and usually makes them laugh or shake their heads. I think Ballroom Cancer sounds like it could be anything and I like that people have no preconceptions of what the music should sound like before they hear it.
What are the similarities and differences for you between the scientific pragmatism and your own approaches to audio experimentation?
The main difference is that in a scientific atmosphere when I want to experiment I usually need strong reasoning to support it. In music I can experiment much more freely. In the middle of a Venn diagram of 'scientific vs. musical experimentation' lies curiosity. You absolutely need to be curious to find or make something new — even if you just happen upon it by accident, there's always a curiosity that got you there. The differences between the two seem pretty trivial but they exist all the same.
2015 plans for Jake Sheppard, and Ballroom Cancer?
We're in the middle of filming the video for "Misinterest" and we should be releasing the EP sometime soon here. I'm also trying to figure out a live show at the moment and I'm stuck between trying to do it myself or using a setup similar to James Blake. I saw James preform over the summer at Governor's Ball. His ability to translate the texture and feeling of his sounds into a live show is pretty brilliant and something I would like to emulate.
As far as new music, I'm always working on new stuff and trying to push my sound to new areas. One of my favorite albums this year was Tune Yard's new LP and I'd really like to give my music more of an upbeat mania that Merrill excels at.
Thoughts on the current states of the Denver indie undergrounds as of late?
The funny thing about the music scene here is that we do get good, exciting music to come through — it's just not in demand. I saw a Kendrick Lamar, Schoolboy Q, FlyLo show at Red Rocks this summer and the crowd emptied out when FlyLo, the last act, came on, which I found sort of sickening. The demand for music here too often seems to be wompy remixes of pop radio songs or hippy jam band music. We have one great radio station in the area called Radio 1190 that plays excellent music, but you never hear it when you go out. You hear the same endless regurgitation of nonsense that people cling to. Being a new artist in an environment that doesn't typically harbor progressive music is tough. It just adds another level of anxiety when you put yourself out there with no audience to receive you. That being said I've met plenty people in the area who want to see a change as much as I do, the problem is they all seem to move away to New York or SF. It's a dilemma. I love Colorado but it's hard to deny that we lack the foundation to start building a music scene akin to one on the East or West coast. There just doesn't seem to be a hunger for it.
Keep up with Ballroom Cancer on Souncloud with the Lightning, No? EP coming soon.
VIOLET VISION
Producer of folks like Infected Mushroom to Miranda Lee Richards formerly of Brian Jonestown Massacre is Shay Raviv, who has been creating of his own solo productions under the handle of Violet Vision. Working closely with fellow LA folks Find The Others; Shay has been able to emulate the essence of embraces through the electronic lens as a human expressive instrument. On "Warm Hug" ft. Find The Others; synths buzz and zap like microwave-rays in a bio-sphere of field recorded sounds amid a sparse elastic boil of snapping, distorted percussion sent steadily up a Nile river of synths. We had the opportunity to talk to Shay Raviv in the upcoming interview that follows "Warm Hug":
As a producer who has produced for folks like Miranda Lee Richards, Infected Mushroom, etc—what brought about the beginning of Violet Vision, and how do you feel your production work behind the board has lent meaning and informed productions of your own?
I started collecting studio gear and synths at a very young age and had my first studio when i was 16. I was into underground electronic music and underground parties. I loved trippy unusual sounds and tried recreating them in my studio. After a while I got signed to some indie electronic label and released some tracks and started performing at parties once in a while. I also became friends with Infected Mushroom since we were label mates. We use to drive around in our shitty car playing parties in Israel. These were good times. After a while I got fed up with party music when I felt the music had lost its vibe and essence. Then I quit this scene and moved to LA and became more concentrated in producing and writing.
Working with Miranda was cool. We met on a movie set when I was doing the music for some indie movie. I wrote this track and she really liked the sound and we collaborated on it. It's called "Silence Of The Birds". I really like it. Regarding Infected Mushroom, I officially remixed a bunch of their tracks with my old partner back in the day since their fan base really liked our sound. We are still good friends. As for that being inspiration to create my own music.. Im not the usual producer. I write and produce most of the stuff I'm involved in.
What was it like working with Find the Others on "Warm Hug"?
It was pretty natural. They were renting a studio next to mine and we collaborated on two tracks. They were really particular about their sound. So am I. We wanted to create something with a very specific mood to it.
How did you all go about creating the feel of a warm embrace from the earth on this track?
I don't really know. Nice description. The synths have this warmth to them. I really like minimalism in electronica and creating atmospheres with noises.
When I start working on a tune it usually takes a while until I'm happy with the texture of it. When I'm working with electronic instruments I really like to keep the mix open and breathing so it wont sound too electronic.
Other under the radar producers that you really like?
I don't really follow the current thing in music. I like Atticus Ross' and Trent Reznor's sound. Atticus and his wife Claudia are friends of mine and really cool talented people. I also like old Massive Attack stuff and minimal dark techno.
Any upcoming releases, other collaborations in motion?
There is stuff happening which I can't really talk about right now. Will definitely release more stuff soon.
NITE FIELDS
We were delighted to have discovered a new track from Nite Fields with the glittering, shining, shimmering guitar-gold of, "You I Never Knew" from the upcoming album, Depersonalisation. The band self-recorded the disc which was later mixed by Nigel Lee-Yang from HTRK in Sydney, where the apple crisp guitars are combined with a mechanical rhythmic body that underscores and emotions the punctuation of Danny Venzin's delivery. Scheduled for release on Felte February 3; listen for more songs of the new-new in post-prefix-applied pop of hesitance, heart guarded hymnals, and other aloof attitudes. Get to know Nite Fields further, in our interview with Dannyfollowing the listen:
What are some of the latest happenings in Brisbane?
Conservative people, ignorant politicians, 40 degree heat, 95% humidity and people moving to Sydney and Melbourne is the norm. The latest excitement was having a helicopter hover over the city for three days thanks to your mate Barack's G20 visit. Chris and I were recording over the whole weekend so we're going to try and slip helicopter sounds into our upcoming tracks so we can get as big as Oasis.
Fellow Brisbane artists and groups you like?
Oh don't make me do this… Cobwebbs, Cured Pink, Pleasure Symbols, Workshop and Martyr Privates if I have to narrow it down to just five. Blank Realm is a given. Also check out Nite Fields' associated acts Multiple Man and You.
What's the story on the initial formation of Nite Fields?
Basically I followed "the rules" and went and got a uni degree then a full-time job, just like every good middle-class boy should. Twelve months of that and I was contemplating suicide. Thankfully Chris was somehow enthused by what, in hindsight, were some terrible demos I sent him.
Really love the crisp guitar tone that feels so intimate and evocative—what's the story behind the textural beauty of, "You I Never Knew"?
Chris Campion Guitar School. Sorry, let me re-answer this one without inside jokes! Chris gets the kudos for this one. I'd rather keep some mystery about our production techniques though.
What was the making of Depersonalisation like?
For me I'd say it was a cathartic process more than a fun one. I tend to think of the album as a documentation or diary of this period and what was going on for us during 2010-2013. This record really had to end when it did because that's when Liza moved to Sydney and I was getting on top of some personal issues which was resulting in too many minor chords. Getting to 95% is easy but it's that extra 5% that took the most time. One track on the record we recorded five times just to get right. The rest of us wanted to drop it but Michael insisted it stay on there and now it's probably the track that summarizes the record best.
Do you feel Nigel Lee-Yang of HTRK's contributions affected the album's feel and sound as a whole?
Totally. The great thing about Nigel is that he approaches mixing like an artist and not like a mix engineer. He sits back, thinks and listens when he's working, and doesn't just twiddle the knobs and ask, 'what do you want me to do to the track now?'

2015 post-release plans for Nite Fields?
We're working on an EP that we want to get out next year. Me and Chris are writing everything together in the room for this one so the mood is very different. The bones of the tracks are all down, and I've got a month in Russia before tour starts so I'm planning to write the lyrics there to give it some contrast. Conceptually it will be the antithesis of Depersonalisation. We're not interested in repeating formulas.
What is in store from Lost Race for 2015? Any hints?
So far I've got the debut cassette from Cedie Janson (check him out, he's going to be in NY next year), one from Secret Birds, and something on the cards for Melbourne post-punk band Halt Ever. Chris and I have the running joke that whenever I get drunk or high with local producer Sam Wightman I offer to put out one of his projects so likely something new from Cobwebbs, Police Force, World War Four or Caterpillar Hood too.
What are you all looking forward to the most about your world tour?
Liza's fur coat, drinking cognac without looking like a wanker.
Nite Fields' Depersonalisation will be available February 3 from Felte.
YOUR UNDERDOG
Introducing, Your Underdog, from NYC, bringing bountiful big bold and bright notes, and undertones and everything in between. We're talking about the track "No Swim Zone" that dots out with repeated keyboard keys those sectioned off territories and thrills of making it to the deep end for the first time, framing keyboards with the fragrance of high SPF sunblock screens. This is the sound of discovering an abandoned piers with your besties, willfully and gleefully ignoring all prohibitive signage. We are honored and privileged to present the first interview with Your Underdog, following "Now Swim Zone".
What is the story on the beginning of Your Underdog, what started this scrappy but triumphant project.
I've played in a lot of bands in New York, mostly on guitar, some on drums. In these bands I was never the primary songwriter, but I've always been writing and doing production stuff. The two recently came together and I started to define a sound that I thought was cool while writing a lot more. I've always wanted to be the ringleader in the back of my mind, the timing felt right. The band name comes from the fact that I've always felt like an underdog when surrounded by so many great friends in great bands who can really write. It's cool that it's a solo project, because there are no rules, I can treat each song as its own device. Thanks for calling it triumphant.
From the onset of "No Swim Zone" there is a push toward some of the most shimmering pop around. What encouraged the sort of off-limits sections that recall learning to swim for the first times and more memories that describe learning to take on the more prohibitive pools without water wings attached?
The song is about trying to convince a girl to sneak into a hotel pool with you, and her not being sure if its the right thing to do. I assure you I can swim without water wings, my dad was a hard-ass. I dont know if my swimming ability is in question, but I'd like to clarify it. I love pop songs, and this is one that came together quickly. Usually I use this many synths as placeholders for other instruments, but here it felt cohesive so I left it.
What else are you working on?
I have a bunch more Underdog songs finished. I think 3 are recorded and done, and I'm doing a few more right now. I record them all in my bedroom, so whenever I get a good or decent idea, it's easy to capture it. The next song I'm releasing is probably going to be one called "Bowery Bike Blues".
Other NYC artists you like?
Del Water Gap are great, they are also some of my closest friends. I live at their singers' apartment periodically when my wifi breaks down. Born Cages, Noah Chenfeld, and Mothxr are all raising the bar.
My favorite new york band of all time is The Strokes, I grew up on the upper west side and am massively inspired by their music. They're not a developing artist, but I would be remiss if I didn't mention them at least once.
2015 plans for Your Underdog?
I think we are going to start playing shows late 2014/early 2015. I have most of the live band together, we're just now rehearsing and bringing the songs to life. I'm beyond excited. I think new songs in a bit, be it as singles, or as some kind of EP. Figuring it all out right now. Initially I meant to move a bit slower, but No Swim Zone seems to be getting a better response than anticipated, I'm eager to get moving.
Keep up with Your Underdog via Soundcloud.
AM STATIC
Calgary, Alberta's AM Static, named after the surnames of the duo's Chris Austman and Nils Mikkelsen who just released their new album, A Life Well Lived. Sparing some electronic steeped blues and life-key rhythms, they bust out through the caving in sentiments on the opening "Break Out", the stand up bass grooving dancer, "Sirens", a tape reprise of the opener with slowed pitch, to the bright bop of "Broken Toys", counted collections on "Sum", to the slower moments present on the title track, "For Your Benefit", "Glaciers", and so on. AM Static's signal comes in the brightest on their most upbeat experimental executions, as we give you the duo's notes they sent to us on th making of their second proper album:
About A Life Well Lived:
The process for making A Life Well Lived began in September of 2012. We would meet up twice a week to go over what we had both been working on separately and see where it would take us. If it was something I was writing, at that stage it would be all instrumental. I'd send it to Chris a few days prior or just show it to him the night of and see if it would spark any idea's. If it was Chris' idea, he would come in with either something recorded or sometimes just guitar chords and a vocal melody. We'd record it to a click track and start programming under it. At that time are production style and technique was changing so rapidly as we experimented that even now, after doing our best to make a cohesive first full length. It pulls in a lot of different directions from a lot of different influences. But that's the beauty of the umbrella term 'electronic music.' People tend to be very accepting of whatever you're trying and jam under it.
A Life Well Lived is available now via Bandcamp.
ROSE QUARTZ
Tuning into the latest from The Holy Underground, Rose Quartz released the slick and smooth sparse spaces that make up the departures and indentured obligations and rituals on, "Leaving Now", off their upcoming Axis of Love EP available January 6 from Red Bull Sound Select. Having just played with Future Islands at LA's The Wiltern Theater, the Denver duo hit Miami December 6, with an appearance at Savannah Stopover in Georgia, March 5-7; continuing to bring the Colorado gospel of cool to the surrounding regions.
LOGAN HYDE
Logan Hyde recently released his solo song, "My Only Friend", ahead of his forthcoming 2015 slated album, Innocence. Known for his work in Psychedelic Black, and former touring guitarist for Youth Lagoon—Hyde sings songs from the parts of the soul that seek the connections and presences and empathy from others. The guitars and warbling keys tie into the pop framework that gradually bursts into floral bed of sound after an instrumental rain of elements. Mr. Hyde joins us following the single, for insightful interview round.
From touring Powers' group Youth Lagoon for some three years, tell us about both the beginning of getting serious about your solo work and your other project, Psychedelic Black.
During the summer of 2013 I had a month off from tour and started writing a bunch of new music. One of them is Innocence and Melting was another one which I released January of this year as Psychedelic Black. The last Youth Lagoon tour ended this March, and in April I wrote the rest of Innocence. Originally, it was going to be a Psychedelic Black record, but then all this other stuff started flowing out.

How do you feel your time in Youth Lagoon impacted your solo work and other works?
We were touring a bunch for 3 years, so I was playing a lot and I got a lot better. I feel really comfortable on the guitar now.
Describe the process of writing out, and recording the personal places and spaced out spaces that are woven into your upcoming album, Innocence?
I started recording in my basement in Boise in July. I did everything in that basement, except for the drums. The drums I recorded in a warehouse in Garden City. It took me about a month to finish tracking. Earlier this year I really started practicing piano a lot. I was playing a lot of Bach and some Mozart. And practicing scales. I think I took a lot from that when I started recording.
What kind of heavy connective isolation gave inception to "My Only Friend"?
When I got back from the last YL tour in March, I turned into a major recluse. I was basically in my house for a month writing music. It was all I could think about.
Winter plans, release plans for Innocence, post-release plans?
Just getting Innocence ready to be released. It'll be out spring/summer. I'm also writing new stuff. Maybe Psychedelic Black stuff.
STEPPE PEOPLE
Los Angeles loves Steppe People just put out their debut 7″ on LA's Fine Records, unleashing the Robert M. Wolfe for "Eating Alone". Using an economy of sharp tuned time-chord rhythm attacks, Steppe People's working world song about real world issues of woe, loneliness, solitary delights, and desire. The joy in the Steppe sound finds the group bringing the LA attitude toe in toe to the modern NY garage-groove. Wolfe's video takes the solo dining experience to a level that becomes a carnival of electric images that move like the rapid unconscious picture show produced from the mind's core of perception. We talked to to the band's Eric Carlson to get deeper into the world of Steppe People, immediately following this video:
What brought Steppe People together, and what is the story behind the name?
Eric: We were seeing other people and now we see each other.
Bill: Our name comes from the sympathies we have for the conquering nomadic tribes of the Steppe planes…also it was the worst name we came up with so you know…
Give us the behind the music look at recording your 7″ for LA's Fine Records.
Our bff Andrew Schubert works at a studio in the Valley called Mix LA. A shiny place where Santana glares disapprovingly from a plaque on the wall and KROQ's newest hit makers come to scrub the dirt from under their fingernails. Long before we darkened its door, the studio was called Can-Am, and AOR folks like Aerosmith, Guns n' Roses, and uhh, Spinal Tap, passed through. Can-Am turned the keys over to Death Row, who made a few stone cold G-Funk classics in Studio A, and poured concrete over the floor of the live room. The urban legend is they did it for dog fights, but who knows. Anywayyyyy, this is a roundabout way of saying we turkeys had no business sullying holy land.
But what we do is dirty nice things, so a few nights last fall, after business hours we crawled out of the sewer and piled in with Andrew, working through the night before we'd scramble out the door at dawn.
We actually did three songs but we couldn't wrap our heads around one of them, so we took it home and took it apart and put it back together again with Scott singing. He's a crooner. The song's called "Bird" and it's a bonus track when you get the 7″. Bill played a beautiful solo while I disrespected some effects pedals on the floor.
When we did the "Eating Alone" solo, Bill and I looked across the room, into each other's eyes and wept.
On the last day of recording, blood poured down the walls.
If you listen to the record, you can hear chilly concrete reflections in the drums. It's an unusual sounding room.
How did the Robert M. Wolfe video come about?
Bill: Robert used lots of cabbage and painted film in the making of the video, which was all shot on vhs 'cause it feels better to do it like that I reckon. Robert is my bff so it was awesome to create something with him <3.
EP or LP in Steppe People's future?
Scott: Demoing for a full length now, recording early next year.
Eric: 8 songs in with demos… I think we're gonna do a lot more, 'cause the songs keep getting shorter.
Favorite rising LA artists?
Oh gawwwddd so many…Shark Toys, Dream Boys, Susan, Roses, Spokenest, Michael Vidal, Arguna Genome, Cold Showers, Post Life, French Vanilla, Color TV, Sex Stains, New Life, Oestrogenes, Dunes, Babies On Acid, Devon Williams, Barrett Avner, Residual Echoes, Silver Hands, LA Takedown, Traps PS, Wide Streets, Wand, German Army, Sister Mantos… a bunch more too. The hills are alive with the sound of music.
Steppe People's double A-side of One / Eating Alone is available now from LA's Fine Records.
THE BULLS
Anna Bulbrook of The Airborne Toxic Event and Marc Sallis of The Duke Spirit are The Bulls, working on their EP debut, and presenting the Evan Mathis directed video for "Come Unwound". The video mixes performance clips of the duo body bound symbolic images that mix in with the rich combination of violin strings, Anna harmonic vocals and the song's grandiose pop arrangement. Emotions and feelings break against the strain and become unhinged and unbound. Anna and Marc told us the following on the art of coming unwound:
Anna: I don't know if coming unwound is an art so much as it's an inevitability. At some point, everyone feels like they might break. I guess the art is taking those feelings and transmuting them into something useful, like a song, or a new resolve. Or maybe a new hobby involving jute ropes.
How have your respective groups informed The Bulls, and at what points do The Bulls depart from the sounds of your other bands?
Anna: You know, before I was in Airborne, it never occurred to me to write songs. I was just a kid violinist looking for something else besides the classical tradition. But after a few years of making records with TATE and some other bands, like Edward Sharpe, I picked up a bunch of songwriting habits from the guys and the various producers the bands worked with. Writing the first few songs for the Bulls took forever because once we found our sound, I got really ruthless about trimming the fat. If something's great, keep it, and if it isn't contributing to the song, just get rid of it. Even if you love it. But I sometimes feel like the Bruce Dickinson character in the "More Cowbell" SNL sketch, only in our case, it's "more reverb." It's nice to leave a little space between the song and the listener.
Marc: I was a guitar player going into the Duke Spirit and picked up the bass for the first time when I started learning the songs for the audition. Anyone who says the bass is easy, and anyone who can play guitar can play bass, is completely missing the point. I had to relearn a lot of things, which really helped my songwriting ideas with the Bulls. There are a lot bass-led songs with the Duke Spirit, so applying that idea to the Bulls was advantageous. Where the music starts to differ though is in the lush arrangements and strings we're able to use at will, thanks to Anna's violin and viola skills. Plus I've been experimenting a lot with a chorus effect on the guitar, which is a new thing for me… I'm digging those new wave / goth 80s vibes.
WHITE PRISM
White Prism's Johanna Cranitch brings the bright light synths that dips the entire world into liquid neon on the time teasing tension tamer, "Patience". The things that mythologized the 80s stand at Cranitch's command, and bend to her will and preferred placed arrangement. Johanna shared the following exclusive thoughts on her personal and creative journey that spans from Australia to NYC, and the diamond-dawning of White Prism:
White Prism came from being away on a year long tour with the band The Cranberries and being alone a lot in foreign countries. The loneliness created a lot of space for me to discover music I hadn't really paid much attention to before and I was totally drawn to the whole 80's synth sound from bands like Duran Duran, Joy Division and my long time favorite the Cocteau Twins. I spent a few weeks on a break in Iceland and was further inspired by the Icelandic Aesthetic. I had been writing a lot of singer songwriter stuff and I learned how to use recording software properly and started creating whole songs using sounds and beats available to me.

The video was shot over a week in my neighborhood of Brooklyn with director Dan Huiting. We did hyper lapse filming so it meant taking painfully long to walk a NYC block (like an hour) because everything was filmed a certain way to create the effect. Dan then drove around till all hours by himself filming the sunsets and sunrises. It was definitely a labor of love for sure.
 SUBURBAN LIVING
Suburban Living, lead by Wesley Bunch released the electric feeling of flight in the face of the abyss on, "No Fall", ahead of their self-titled ablum slated for January 27 from NYC imprint PaperCup Music. The face of peril is given the fight or flight option, soaring high in the face of all the odds to make a no-fail jump across the void. Wesley wrote us the following about the abyss jumping single, "No Fall", and what it's been like making their self-titled for PaperCup:
The abyss of "No Fall" was indeed an abyss. I wanted to write an upbeat track for the backside of the record and struggled for a while because it was out of my comfort zone. It was one of the few songs on the new record I wrote around a bass line. I remember sitting at home struggling with the song, and I remember standing in front of a mixing board at the studio frustrated with the song. It almost didn't make it to the record. With a little tweaking and a lot of headaches, I created a song I was finally happy with, and it turned out to be a fav of mine and my new bandmates.

I found out a lot about myself while writing the new record. I took my time. Suburban Living has been a band for almost 3 years, and this is our first full length. All of this year was focused on creating something I was 100% happy with, and encompassing everything I loved about full lengths. Songs that flow, songs that required concentration, and songs that were out of my comfort zone. I'm stoked for it to finally see the light of day in January & I'm super stoked to have a group of people to be stoked with me.
From his album Farewell Motel, Matthew Connor further entertains the modern pop baroque performance canon, contributing the Kenneth Frank video for "Midnight Blue" to the hallowed opera halls of playbills, and gold framed opera posters by esteemed European composers. The flashing light dramatic action brings the azure rain passion before a backdrop of brooding electronics and orchestral touches.
London's Sun Angels crashed the Impose party with a fun co-curated Week in Pop feature hot off the heels of their infectious and addictive S3TEP EP on Cascine's single imprint that showcases tomorrow's rising tides, CSCN, and now have released the anticipated, United Kingdom EP on Cascine. The synth-orchestra cues up with "Princessa", to the digital valley running cinematic heroics, "Night Gym/Fight Music", or "Aerò" that practices a kind of choral synthesizer heard from previous contemporaries that count Picture, World Tour, Ditt Inre, and others. By the end of Sun Angels' United Kingdom, you will be left pondering the exploration of keyboard selections and it's relation to the anatomy of the beat that continues to drift into the lesser cognitive rooms of the mind's receptive channels.
In more Cascine news—Matte Wood, and James Jano (Detroit by NY artist, drummer for Widowspeak) are Matte Wood who released their self-titeld EP on CSCN. As a force together, all aspects from bass to treble are absorbed into the viscous pop world of "Olive Oil" that Matte Wood top off in a heavy pour. Digitized sunrises are simulated in some clever sample to key concoctions of rhythm on "OHI", "YKNO"'s floating prismatic beams of synthesized light that burst and brilliantly burn like morning clouds. The Matte Wood self-titled EP is here to save your winter.
From the big Bam Spacey debut album 1998 available from Ceremony Recordings / Luxury (Scandinavia); we invite you to enjoy the visuals of augmented and altered realities of nature goth path hikes in hoodies and the all the visual treatments you would have imagined for the track, "Sänka". The synths coasts like morning routines that trip toward the outskirts of town for forward flashing synth-based memory trails of chilled winter beaches.
And if you need more Bam Spacey eye and ear candy, frontman Magnus Johansson worked with visual concept artist Vanja Hultberg on the video for "Upplyst" that features more goth aeorobic nods that lean toward athleticism and personal nostalgia revisitations. The lines between glamor, voyeurism, and high art traverse parallel, and at times perpindicar lines to one of the best indie Euro tracks of 2014.
Take a look at the early visions of 2015 with the Marc Alcover video for Terrace's beautiful new single, "Cote D'Azur", off the upcoming album We Fall Together available later this winter 2015 from TechnoFunk. And even though the entire world is in the grips of polar freezes and cold snaps that have us and our loved ones bundled up and snug; Simon Lock and company bring us the art rhythm pulse of independent Vancouver spirits asking "what have we fallen into" while enjoying the crashing of waves all across the sands. Read all about the latest from Terrace in our recent interview here.
SmCity's action packed Empire Falls album sees release December 3, and we have the video for the !llmind produced track (where !ll channels his own hop-scoth style take on John Carpenter key-alterations), "Cinematic Moment". The DMV artist talks about big moments happening beyond the red velvet ropes where no punches are pulled in a game that jumps from being stuck on the ropes to achieving something greater than that 15 minutes of fame.
Speaking of DC, the nation's capital also brings us the new band, Young Rapids, who delivered goodness on their warm, snow dissolving first single, "Melt", from their forthcoming album, Pretty Ugly available in early 2015 from Chimes Records. There is something very open, and honest in the way singer Dan Gleason spells out his emotion inflected waterfall, progressively covered in waves of guitar-lathered comforters.
Toronto heavy hitter Michael Rault released the Nothing Means Nothing/Still Not Sad cassingle on Burger Records / Bad Actors, and we are still in awe of singles like, "Still Not Sad". The creative vision follows like the past half decade's push of Canada's groundbreaking luminaries that turn the bright lights on the next pages of pop, while in Rault's case exemplifying the best contemporary twists on power pop song composition.
Continuing his weekly video series, Carl Creighton shares the video of even meditations, car park outlets, traffic and more made by his brother Craig. Found off the forthcoming album, The World Is A Beautiful Place available December 17; Creighton brings more internal personal songs of the transitional spirit seeking a refuge of comfort and solace. In Carl's own words:
I'm gay! I am so gay! And there aren't very many gay love songs I really identify with. Which is a big part of why I like writing them. This one's about a bunch of different men I've loved and regretted loving.
With Empathy Test's Throwing Stones EP available December 9 from Stars & Letters, the London duo continue to deal in the ultra keen pop brightness of slick synths and sick hooks that create Philip K. Dick imagined and cemented truths, via "Holding On". The edges of connective responses to understanding and responses creates a series of triggers across an artificially created veneer that stands like a shield to cover the glowing nucleic source.
Amen Dunes' new album Love is available now from Sacred Bones Records, and we have the "Lonely Richard" video that blends together a series of analog film shots that are set in slow motion time to the call of, "have yourself a good time". Shots of city streets, natural vista escapes and more pan before vision like firework shot memories in the skies, and horizons of metropolises, and city societies.
One of our recent favorite new bands Shivery Shakes recently released their album debut, Three Waves and a Shake on Austin Town Hall Records and Punctum Records. The back-and-forth paddle ball games of amorous sport are portrayed by the band kitted in retro-drag attire in a rom-com tailored for the wild and weird. Things take a turn for B-movie horror motifs while heart thumping earnest affectionate hooks from the 'Shakes keep us holding on and believing through it all.
American Wrestlers gave us a listen to their upcoming single, "I Can Do No Wrong", available January 27 from Fat Possum that is making the cold freeze of winter feel a little better, and warmer. The feeling of being in complete kosher step with the entire world around you and it's corresponding balances makes this the sound of the best feeling ever with a sound cradled in a constant pop hook.
Jay Brown with After FX by Paul Mihailoff, the video for Diamond District gathers your new favorite trio of Oddisee, yU, and Uptown XO in "A Part Of It All" providing some reflections live from the DMV. Their new album March on Washington is available now from Mello Music Group, and all three combine their experience and move toward brilliant futures with undefeated spirits. Watch the pictures turn to the later chapters, as all three give their bond as their word.
Ireland's Melybrains? have been making some absolutely mental noises over the course of their Free Kyle EP, Attention! Now That We Have Your Attention, Green, Yellow, & Purple readying their double a-side single "Donegal" / "IV" for release this February. On the following listen to "IV", the quintet's harmonic song spills into whirling river pools of steady electronic enforcements that build from systems of loops and sub-bass currents that consume the muscular and corresponding nerve tissues.
A Place To Bury Strangers brought the clanging noise machines on "Straight", off their upcoming album, Transfixiation available February 17 from Dead Oceans. The metallic chords of amplified connectivity can be heard here communicating through the rapid electric transference of power pummeling sound.
From the Northeast corner of England, a sentimental artist under the name of Cape Cub is letting us hear what the artist described as a self written, produced, and record cut called, "Lantern". Listen as the "you know what I mean" builds signal the rising of percussion to a gallop.
Boasting selections from rising producers like Bae Bro, Mr. Carmack, DJ Shiva and ; Suzi Analogue dropped the NUDE that provides a soundtrack to further entertain your birthday suit.
Following up her recent single, SPELLES presents a wilderness calling song, "Out of the Canyon". This is the perfect song for vacations and Laurel Canyon get-aways with friends, soaking up those coyote roaming howls that ring into the harmonics and stillness of moonbeams in the chilly air. Read some exclusive words from SPELLES here.
Bask in the badness, delight in the new-disco dumb in the Willis Larry Corley lit, Josh the Orange directed video for "B.A.D." from Brooklyn cavalcades of lights, lots of attitude, electric bass dance moves with a threat of how bad a retro-basking queen can be.
Making their introduction during this past CMJ, Brooklyn's SugarBad shared the cautionary care and lounge cigar silk on the song, "In Case" ahead of their Up In The Clouds album available in January.
St. Louis band Bo and the Locomotive dropped sounds of courage and strong wills on the single, "Never Afraid", from their upcoming album It's All Down Here From Here available January 27. The long, lonesome night and the fear that goes along with it dissipates into the locomotion of rhythms and synth atmospheres.
Available November 25 from the Warsaw imprint Pawlacz Perski, check out a listen to the new-techno terrains on the upcoming Event Horizon cassette from Poland artist Umba, aka Artur Marcinkowski. The Eastern bloc breaks beats against synths while molding and breaking earth through digitally drawn physical constructs.
JUAN WAUTERS' WEEK IN POP
The man that brought us N.A.P. North American Poetry via Captured Tracks, Juan Wauters takes off for Berlin today on a European tour that will feature select dates with Mac DeMarco and TOPS—but not before Alberto Wauters co-curated Impose's Week in Pop with what he has titled:
Fun Classics
LL Cool J, "Going Back To Cali"
50 Cent, "Many Men (Wish Death)"
Cam'Ron, "Hey Ma" ft. Juelz Santana
Gang Starr, "Code Of The Streets"
Snoop Dogg, "Who Am I? (What's My Name)?"
Catch Juan Wauters on the following European tour dates:
November
21 Berlin – Heimathafen Neuköln*
22 Utrecht – Guess Who Festival
23 Brighton – Concorde 2*
24 Leeds – Irish Center*
25 London – Forum*
26 Paris – Bataclan*
27 Lyon – Epicerie Moderne*
28 Barcelona – Sala Apolo*
29 Nimes – Paloma*
30 Milan – Magnolia*
December
01 Zurich – Clubraum Rote Fabrik*
02 Dugingen – Bad Bonn+
03 Lucern – Sudpol+
04 Genova – Teatro Altrove
05 Toulouse – Bikini Club
06 San Sebastian – Bukowski
07 Bilbao – La Ribera
09 Bordeaux – Winter Camp Festival at Total Heaven
10 Paris – Winter Camp Festival at Trabendo
12 London – Waiting Room
*w/Mac DeMarco
+w/TOPS
Follow Juan Wauters on Twitter.