100% Electronica showcase returns to NYC with George Clanton, Washed Out, Neon Indian & more
The dazzling vaporwave-leaning record label 100% Electronica is all set to resurrect their showcase festival Electronicon at Knockdown Center in NYC on August 20, and will feature performances from label heads George Clanton and Neggy Gemmy. Other acts topping the bill include scene staples death's dynamic shroud, Saint Pepsi, Telepath and more, plus "After Hours DJ Sets" from chillwave pioneers Washed Out and Neon Indian.
In my opinion, 100% Electronica is one of – if not the best – DIY-minded label in all of music. The vaporwave genre, with its wondrous, chimey, zoned-out electronic synth tones and pulsating drum machines – has been a steadily-building cult for a while, and 100% Electronica has been the most vibrant marauders throughout its rise.
In addition to the spectacular roster of artists that they either have signed or collaborated with throughout the years, 100% Electronica has always experimented with novel ways of interacting with their fans, or as George and Gemmy have dubbed them, "Vapor Nation." As always, the visual palette of vaporwave has been tantamount to the brand. In 100% Electronica's case, that includes a robust selection of vinyl packages featuring some of the most eye-popping colors and visual designs you'll ever see. Furthermore, the label's clothing and other merch offerings have been on-point: branded posters, hoodies, jackets, t-shirts, and even weed grinders (shout out to the OGs Wavves) have become coveted collectors' items for Vapor Nation members. And then there's the George and Gemmy-hosted VR livestreams, which have featured live performances from friends and family in the 100% sphere, merch and ticket giveaways, and the duo's lively commentary on all things vaporwave.
Beyond that, there's always been a strong sense of diversity, positivity, acceptance and inclusiveness in vaporwave, to the point where – like the hardcore music scene – the movement really and truly feels like a community. That's what makes the Electronicon shows feel more like a celebration of unity rather than your typical music festival experience. Every single act on this lineup is pushing their sound in forward-thinking ways, and putting on phenomenal live shows that are worth checking out. But like with so many fests, it's nearly impossible to see everyone you want. Beyond the obvious big names like George, Gemmy, Washed Out and Neon Indian, I've listed below a handful of acts (along with their dope album artworks) that we will be prioritizing at this year's edition. So grab your glowsticks, weed gummies, vape pens and light-up sneakers and get ready for Electronicon 3: The Return of the Vaporwave Wonderland. If you haven't already, you can buy tickets HERE.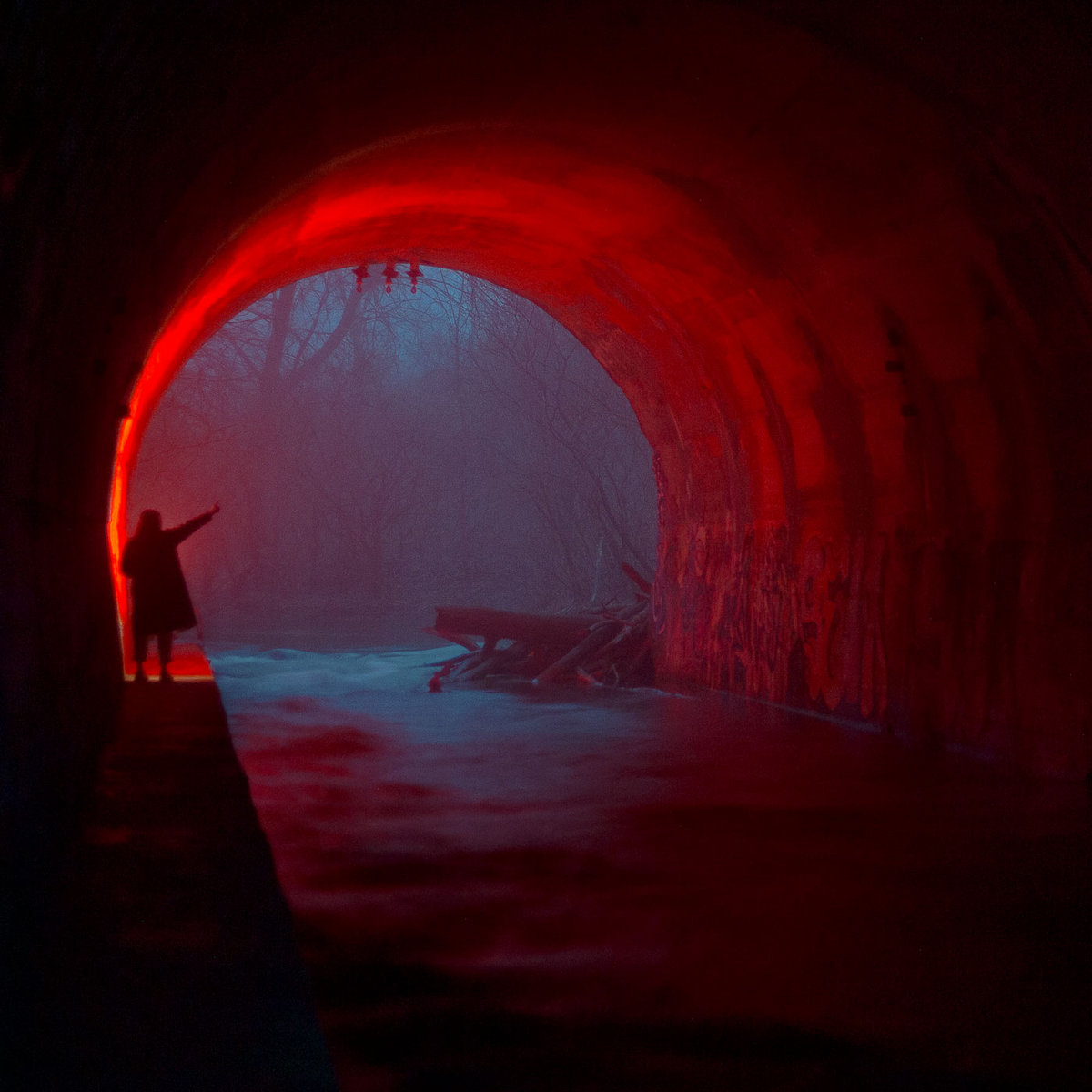 One of the pioneers of the chillwave movement, Brooklyn quartet Small Black returned last year with Cheap Dreams, one of their best releases yet and featuring their best song ever (IMO), "Postcard." Over a decade ago, I saw this band perform in an art gallery with fellow Electronicon acts Washed Out and Pictureplane. While that memory is burned into my brain as something of a sonic relic of the past, it's awesome to see all three acts continuing to evolve in such hypnotic ways after all this time. Expect this band to conjure their signature dreamy, comforting vibes.
Ever since forming in 2014, the trio death's dynamic shroud – comprised of Tech Honors, James Webster and Keith Rankin – have galvanized the vaporwave scene with their brain-expanding collage of shredding static, puncturing drum machine beats, and rolling waves of synths. Their set at Electronicon 2 was my favorite, a total face-melter that was as baffling as it was electrifying. Their set will definitely come packed with the acid-washed psychedelic kick that vaporwave fans crave. Prepare to have your mind blown.
NYC-based Pictureplane – aka Travis Egedy – might be the most influential artist on this lineup, or at least on the current crop of artists billed at Electronicon 3. In addition to his spectacular art and clothing, Pictureplane has pushed the darkwave and electronic goth movements into incredible futuristic directions; the man even coined the term "witch house" back in the day. Of his many albums, Dark Rift, Thee Physical, Degenerate and Dopamine are all classics in the DIY electronic sphere. He shines even more in a live setting, bringing the carnal warehouse rave aesthetics with him from his Rhinoceropolis days in Denver.
Part whiplash-inducing pop-punk, part saccharine hyperpop, Frost Children are what you'd get if you mixed Max Martin with…100 gecs? In any case, the NYC duo make music that is antsy, frenetic and anthemic, inspiring singalong choruses amidst the waves of glitchy, shattering clutter. Their debut album released earlier this year, SPIRAL, is a brilliant entry point to band's addictive sonic world. Expect plenty of digital madness to ensue out of these two.
One of our Rising Artists to Watch in 2022, Vitesse X – aka Jordan Stern – has wowed us with her lush, dauntless blend of synthpop, breakbeat, drum n' bass/jungle, and lo-fi sounds. Vitesse X is a brilliant DJ and also a lovely live performer, letting her ethereal vocals wash over the kinetic beats in a way that recalls the glory days of '90s rave. Her set will be a rapid-fire collage of futuristic audio treats. Get prepared by listening to her amazing debut LP from earlier this year, Us Ephemeral.
The English producer desert sand feels warm at night has helped shape the niche subgenre of "slushwave" – a super reverberating take on dreampunk, itself a subgenre of vaporwave. The artist's prolific recent output includes the brilliant LP New World Disciples, one of our Top 50 Albums of 2021. We are very curious to see how the slushy, languid soundscapes pair with dreamy visuals in a live setting. A gummy or two might be in order!
Another influential elder statesmen on this bill, Telepath is one of the innovators of the subgenre known as dreampunk – the staticky, ambient take on vaporwave. He's released an endless catalogue of mind-melting records that have shaped the style, including 2814, the iconic self-titled LP he made with fellow dreampunker Hong Kong Express back in 2014. He's fittingly billed here as leading the event's "Special Healing Music Ceremonies," and consider us curious to find out what that means. And who knows…maybe a 2814 live reunion is in the cards at a future Electronicon one day? PLEASE?